Commercial Solar Power

Government Incentives
Contact us to prepare a free proposal for your business

Quality Products
Designed for Australian & coastal climates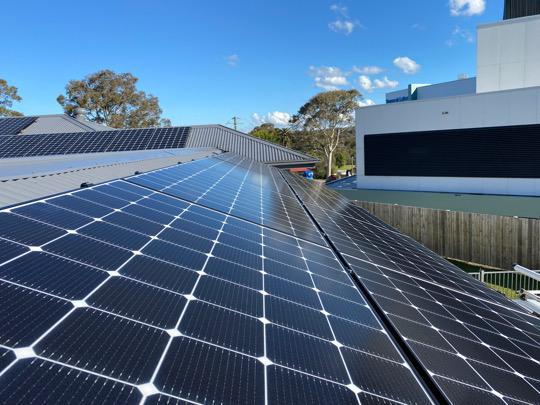 Up to 30kW
Based on inverter capacity
Eligible for STC's
Financial incentives paid up front, in full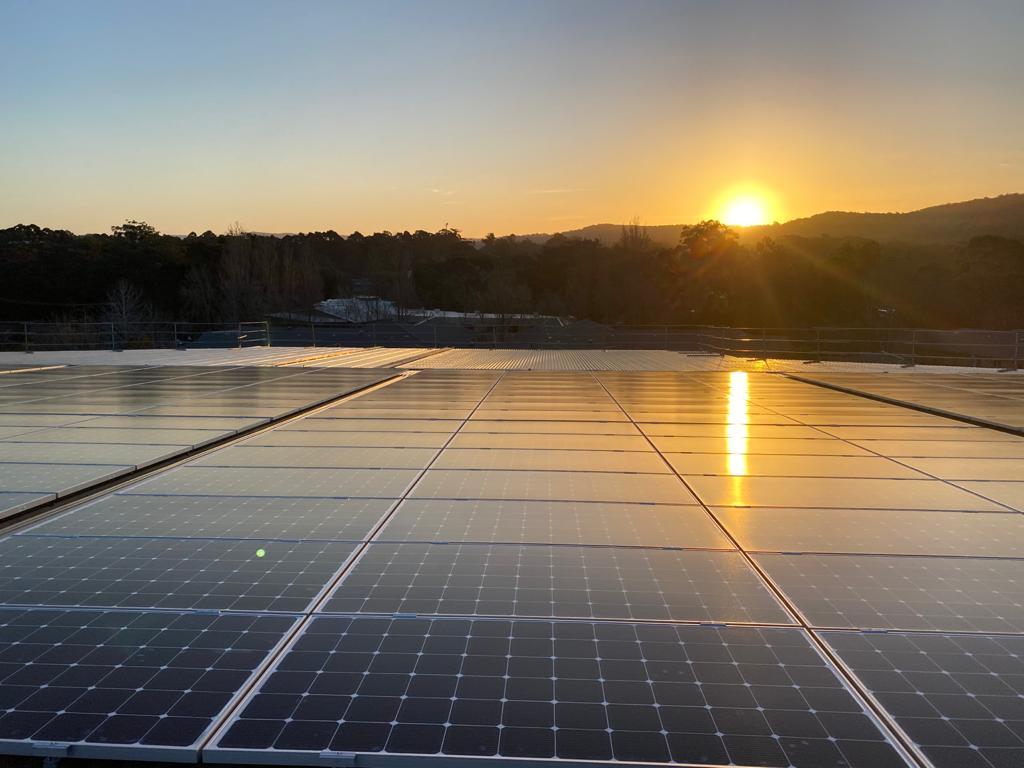 30 - 100kW
Based on PV production
Eligible for STC's
Financial incentives paid up front, in full
Voltage protection regulations apply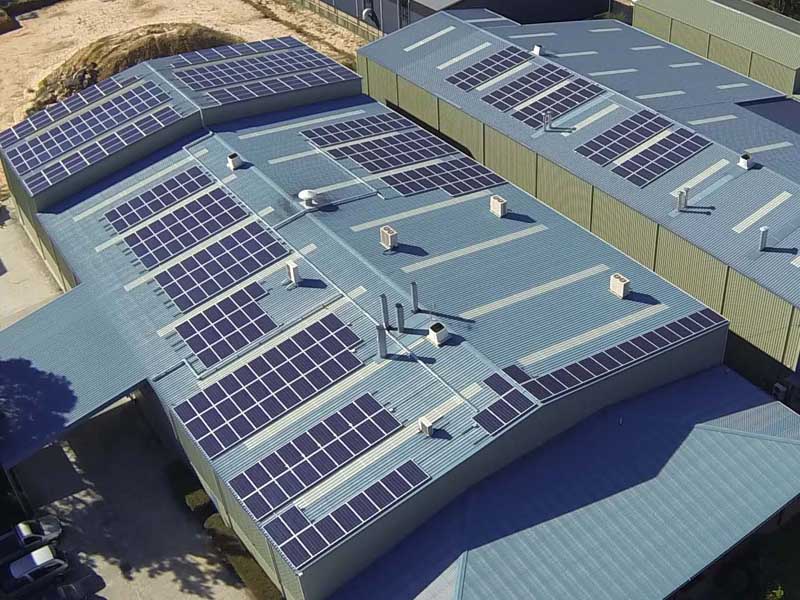 100+kW
Based on PV production
Eligible for LGC's
Financial incentives paid annually as income stream
Voltage protection regulations apply
Small Scale & Large Scale Certificates
Under 100kW solar power systems generate an STC (Small scale renewable energy certificates) financial incentive which is applied, in full, upfront at the point of sale.
Over 100kW creates LGCs (Large-scale generation certificates), which has no upfront financial incentive but produces ongoing annual credits as a revenue stream.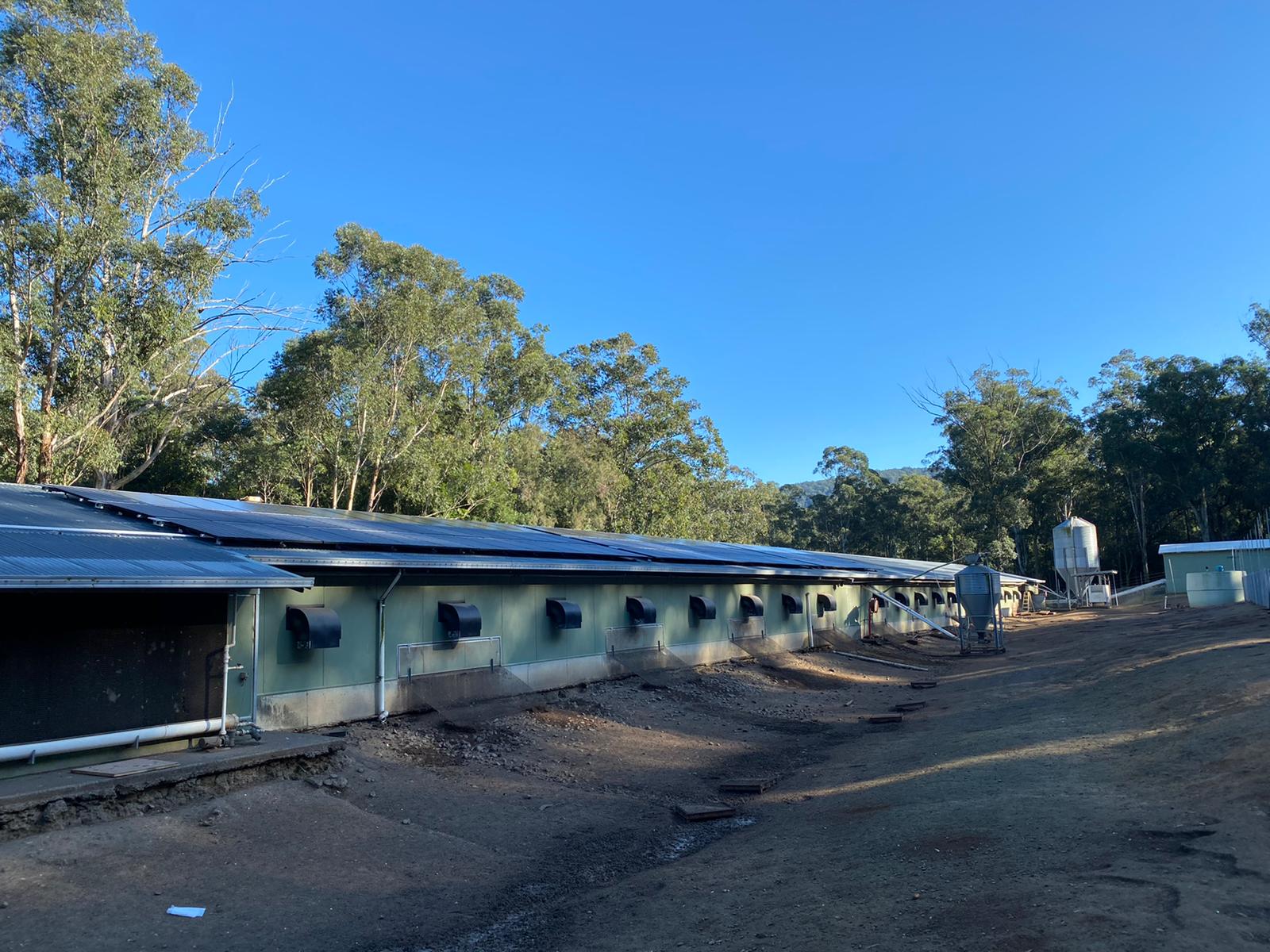 Superior Solar is an experienced provider of commercial solar installations.
Commercial installations require careful integration and coordination within the organisations' operation and other local and Federal opportunities.
All projects are managed within a multi-stage system, ensuring attention to detail, complete customer satisfaction and above all accurate performance estimates to meet a planned return on investment.
Commercial projects are managed through five major stages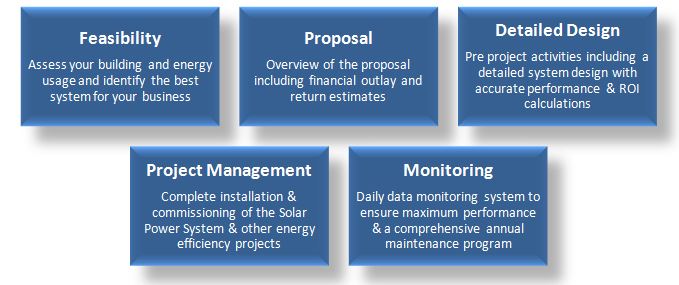 These are some of our proud solar installations
Power your business with solar from a genuine Central Coast company
Commercial References
Show 'em how much you Love 'em Company
, Somersby NSW100 kw + 20 kw Commercial Solar Power Installations
Quarry Mining & Construction Equipment, Beresfield, NSW100kW Commercial Solar Power Installation
Integra Mining, Singleton Hunter Valley30+kW Residential solar power systems
Coast Shelter, Central Coast, NSW20kW Commercial Solar Power Installation
Newcastle Obesity Clinic, Charlestown, NSW15kW Commercial Solar Power Installation
Little Miracles Child Care, Morriset, NSW15kW Commercial Solar Power Installation
Community Care Service, Gosford, NSW10kW Commercial Solar Power System
Holy Trinity Anglican Church, Terrigal NSW10kW Commercial Solar power installation
Little Miracles Child Care, Forresters Beach, NSW10kW Commercial Solar Power Installation
Chicken Farm, Mangrove Mountain10kW Commercial Solar power installation
Little Miracles Child Care,
Terrigal, NSW5kW Commercial Solar Power Installation
Avoca Beach Picture Theatre, Avoca Beach, NSW6.6kW Commercial Solar power installation
Central Coast Disability Network, Gosford, NSW3.185kW Residential Solar Power Installation
Avoca Valley BnB, Avoca Valley NSW3.12kW Commercial Solar power installation
Mangrove Mountain Community Hall, Mangrove Mtn, NSW1.75kW Solar power installation
Avondale Retirement Village, Central Coast, NSW50+ Solar Hot Water Systems
Masterton Homes, Central Coast, NSW24 Solar Hot Water Panels Commercial Installation
Kendale Homes, Central Coast, NSW15+ Residential Solar Hot Water Systems
5 Star Swim Centres, Kincumber, NSWSolar Hot Water, Gas & Solar Pool Heating
RAAF Base, Williamtown, NSWSolar Pool Heating
NSW Fire Service,Umina Fire Station, Solar Hot WaterEast Maitland Fire Station, Solar Power Audit
Frequently Asked Questions
What size system is best suited to commercial installations?
Every commercial solar power system is unique. We will review your energy consumption, hours of operation and available roof space to achieve the best result for your business
What business' are suited to solar?
The best return on investment in solar power is generated when your business is using between 30 – 480kw as a daily average at above 20 cents per kilowatt. With your energy bills we can create a detailed financial proposal for your review.
What do I need to provide to assess if solar is suitable for my business?
Please send us your energy bills covering the last 12 months we need is a copy of your latest electricity bills and your hours of operation. We can then design a solar proposal to give you maximum return on investment. 
What if we do not have the available funds to invest in solar right now?
Current financing services can provide complete funding for solar installations with the debt covered by the solar return. Usual mortgage period is 3 – 4 years.
How does solar power affect sensitive electrical equipment?
Installing solar for commercial operations that include equipment sensitive to electrical loading is managed in the design phase so there is no risk to equipment.
Why do Superior Solar use predominantly European components?
Europe has a well established solar industry and have been manufacturing solar power components for many years. Their products have withstood the test of time as they are global leaders in terms of quality and longevity. 
How do solar panels stand up to the elements?
Solar panels and the mounting systems are certified to withstand hail, salt mist and high wind loadings. This is taken into consideration at the design phase.
What financial incentives are available for commercial solar?
The Federal Government has both small and large scale renewable energy certificates that reduce the cost of your solar power system.
What roof orientation is best?
We need a large shade free area on your roof in order to install the panels. It is ideal if the roof faces north but we can place panels on west or east facing positions.
For how long does the system operate?
Superior Solar only uses quality components with industry best warranties. We recommend using the product (not performance) warranty as a guide.
How do I know your system will actually perform to meet your estimates?
Superior Solar is an experienced provider of commercial installations through out the Newcastle, Hunter and Central Coast regions. 
Each installation includes a monitoring system using real time data and alerts for any system fluctuations outside of weather related changes in production. This evidence is available on the many installations we manage.