Solar Batteries
Store your solar power to maximise self sufficiency
Solar Home Battery Systems.
Between 7 - 10kW of solar production is usually sufficient to charge a Tesla Powerwall home battery each day.
Every home is different so a thorough review is essential to get the correct solar production and power storage requirements.
If you have solar already and are considering a battery, check your energy bill for the daily export amount (the power not being consumed by your home) to see what excess is available to charge a battery.
Solar Power System Design
Choosing a Solar Battery System for Your Needs
Power storage is revolutionising home solar power systems, enabling more families to use renewable energy to power their day to day lives. The result is greater self-consumption of solar generation and reduced energy costs.
24hr Picture
When designing a solar panel system to include power storage the target is to supply the 24 hour load not just the day time load. This is a bigger system that factors in both summer and winter solar production and consumption levels.
Keep your property safe
The battery is designed to be fully discharged every day with a portion retained to manage an essential services circuit in a black out. This can include WiFi, refrigeration, lighting and water pumps to ensure the property is habitable and safe. This customised circuit ensures you preserve power for the essential load only.
Monitor Energy Flow
Battery technology is very sophisticated.  
You can monitor the flow of energy in real time and manage any settings, including power storage levels, remotely. 
Benefits of Solar Power Storage
Why Add a Solar Home Battery?
The Tesla Powerwall is a sophisticated home energy management system
Store excess power generated thru the day maximising self sufficiency
Provide a backup power supply for your home or business during a black-out.
Customised essential services circuit for optimal black-out management
Includes an integrated battery management system saving on installation costs and enabling compatibility with virtually any existing solar power system
Large battery with 13.5kWh of useable power
Multiple battery units can be combined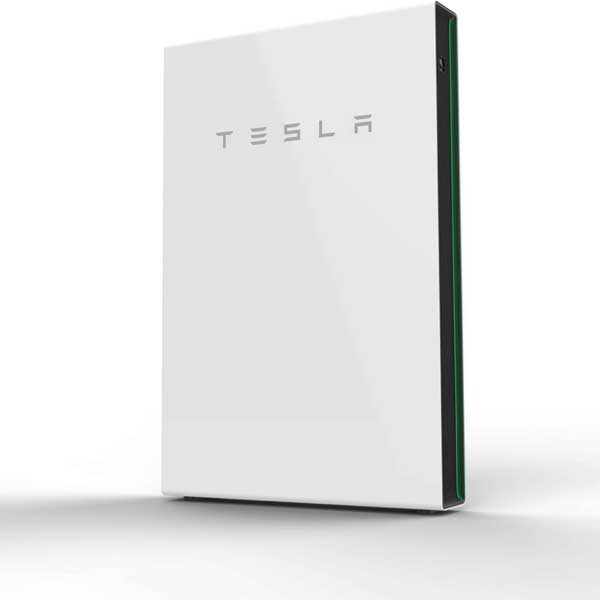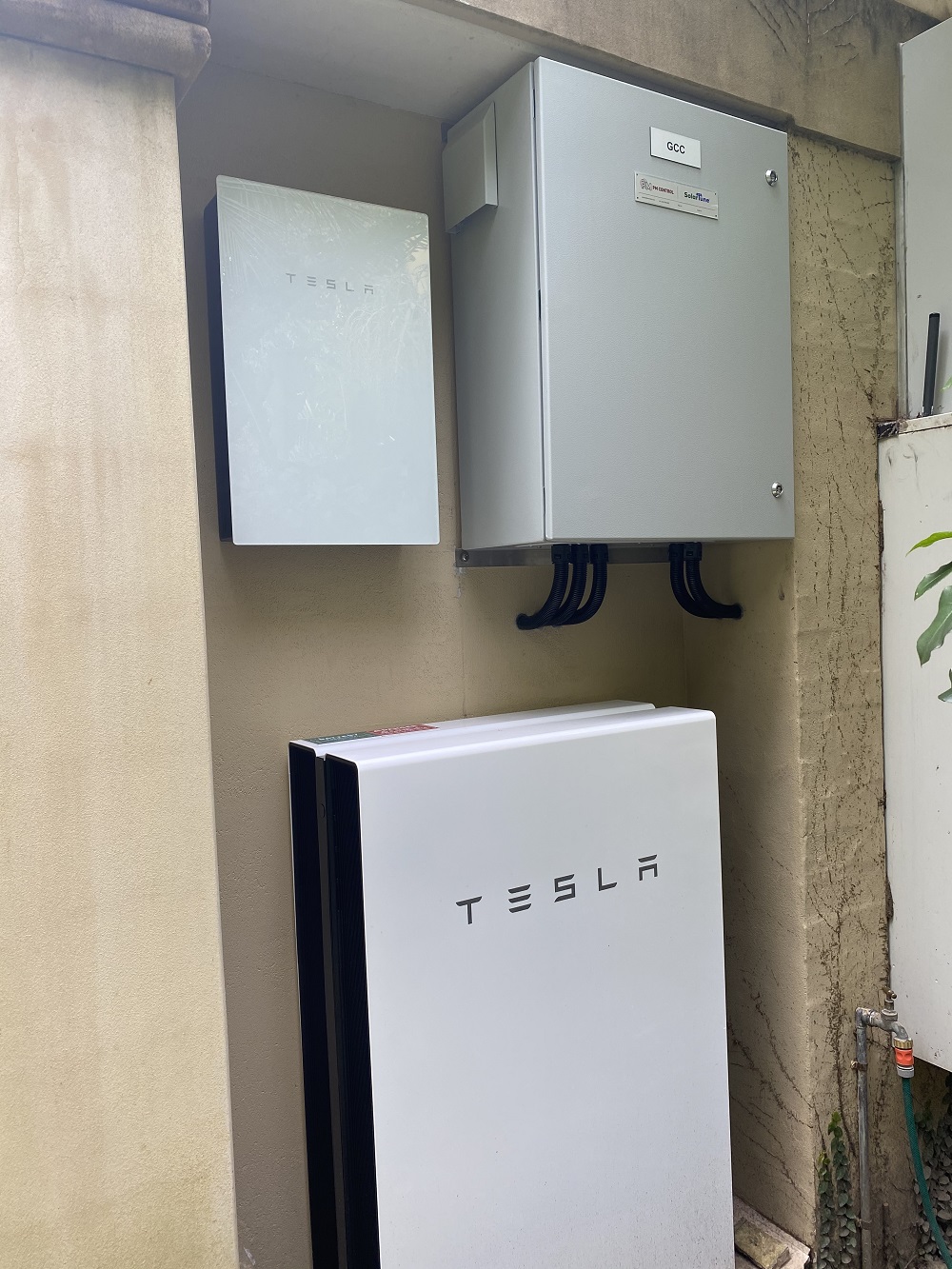 A Powerwall system consists of at least one Powerwall battery and a Backup Gateway.
The Backup Gateway provides energy management, metering and monitoring functions for Powerwall. It controls connection to the grid, safely disconnecting your home and starting backup operation during an outage. The Backup Gateway also includes communication functions for up to 10 Powerwall units, and receives over-the-air updates for the system.
The Tesla gateway is separate hardware to the Powerwall battery unit and must be installed either beside or behind (back to back on the internal wall) your meter box and can be independent of your choice of battery location.
If installing multiple Powerwalls for your system, they can be mounted as single side-by-side units on a wall or on the floor, or stacked front-to-back (up to 3 deep per stack) and mounted on the floor only.
These are some of our proud home battery installations
Power your home with solar from a genuine Central Coast company