Roof Mounted Solar Hot Water
An efficient system that keeps ground space free
Benefits of Roof Mounted Solar Hot Water
Why Choose a Roof Mount Solar Hot Water System?
Highest Efficiency & Lowest Maintenance
The highest efficiency system
With no circulation pump between the tank and solar collectors, system efficiency is the highest.
This system frees up space on the ground
With the tank on the roof there is moving living space available around your home.
The Rinnai roof mounted solar hot water system is the most efficient two panel system in Australia with 39 STCs, giving you the highest possible rebate. 
Superior Solar offer quality Rinnai solar hot water systems. Rinnai is a trusted, established brand in the hot water industry.
Rinnai Mounted Solar Hot Water
Most efficient two panel system in Australia (39 STCs)
Australian made tank & collectors
Stainless steel tank 10 yr guarantee
Full titanium coated copper panels
Toughened Glass
Extruded marine aluminum casing on panels
Electric or gas boosted
Wide range of colorbond colors 
10 yr tank & 7 yr panel warranty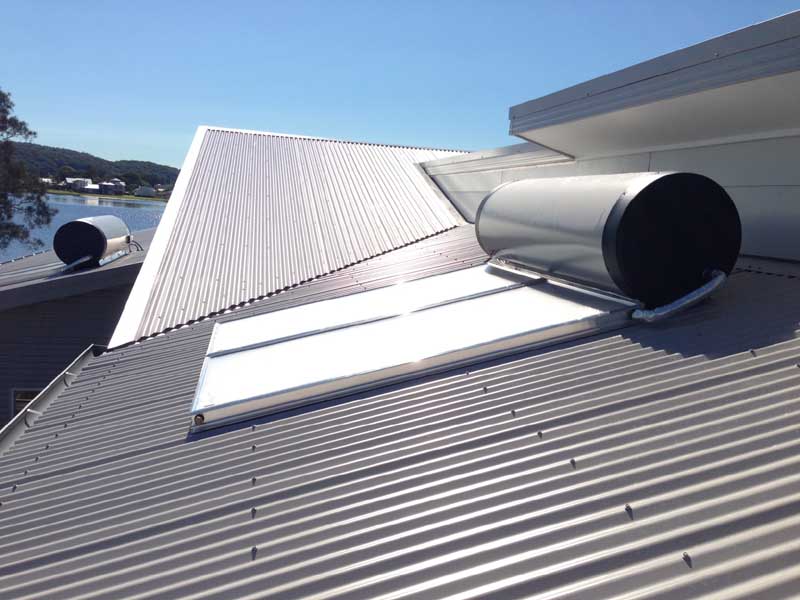 Central Coast Solar Hot Water Installation
Roof Mounted Solar Hot Water Product
We're proud of our work. See some of our solar hot water installations
Power your home with solar from a genuine Central Coast company