Choose your solar energy system and components
6KW SYSTEM
Solar Package
18-19 solar panels
5 – 6kW Inverter
Estimated Annual Savings
$1850 (approx 5 yr ROI)
Average Daily Energy
24kWh
Average System Cost
$9000 – $11,000
8KW SYSTEM
Solar Package
24-25 solar panels
8kW Inverter
Estimated Annual Savings
$2430 (approx 5 yr ROI)
Average Daily Energy
32kWh
Average System Cost
$12,000 – $13,500
10KW SYSTEM
Solar Package
30-32 solar panels
10kW Inverter
Estimated Annual Savings
$3040 (approx 5 yr ROI)
Average Daily Energy
40kWh 
Average System Cost
$14,000 – $16,500
Clean Energy Council recommended performance estimates: Average daily production | facing north | 50% consumption offsetting 29 cents / kwh & 50% export at 12.5 cents / kwh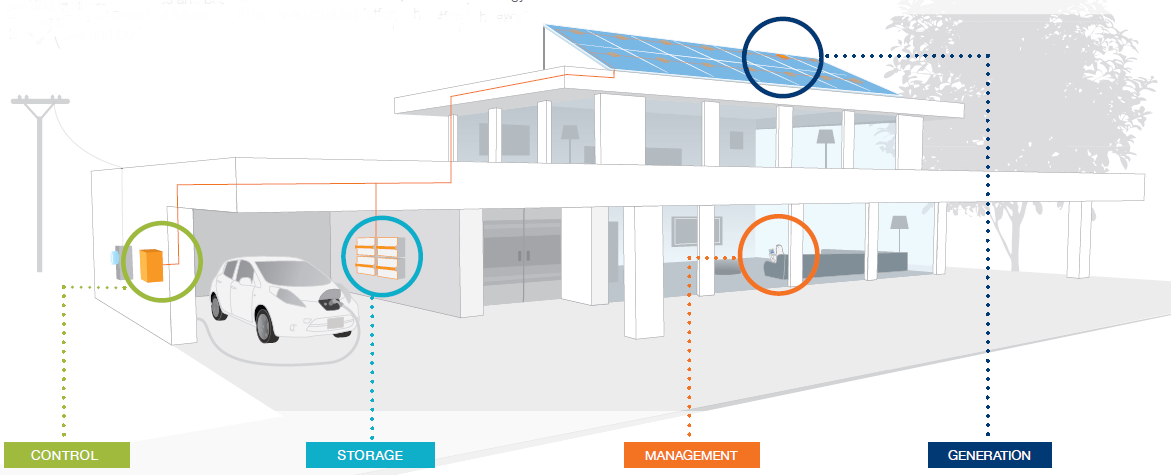 Production
Generate solar power using your available shade free roof area.
Clever Control
Your smart inverter converts DC to AC power ready to use in your home & manages power storage (if fitted) autonomously.
Storage
Solar power day or night.
Add power storage to your system now or plan to include it later.
Management
Check and control your system from your smart phone or tablet. Sophisticated alerts & real time data at your finger tips.
Small Technology Credits (STCs)
Solar power systems receive STC  rebates (from the Office of the Renewable Energy Regulator) at the point of sale. This is based on your system size on the date of installation. At the current value of $31 per STC, the rebates for each system size are shown below.
5kW System (82 STCs)
 Rebate $2542
10kW System (165 STCs)
 Rebate $5115
15kW System (248 STCs)
 Rebate $7688
Superior Solar Residential Projects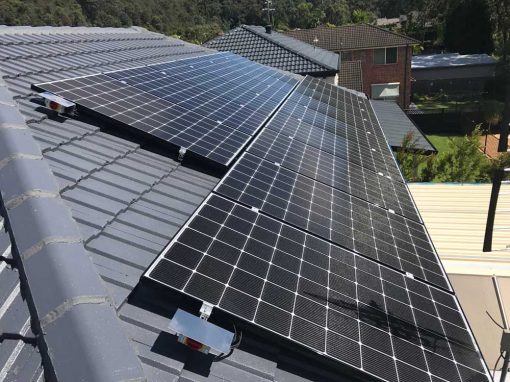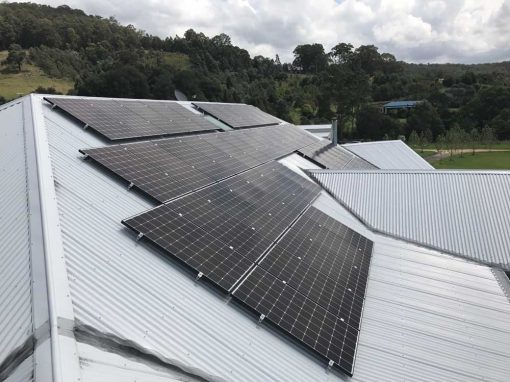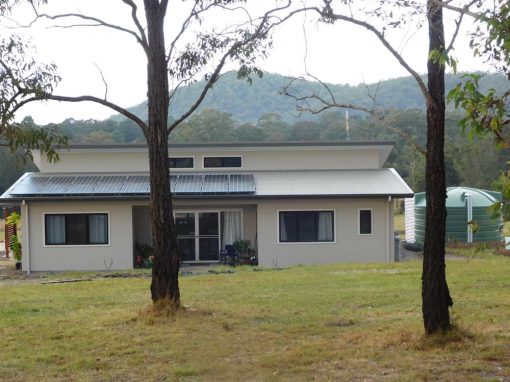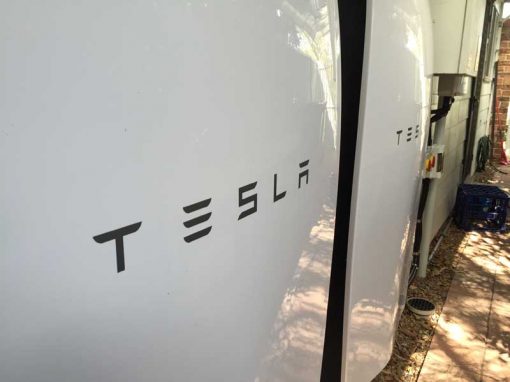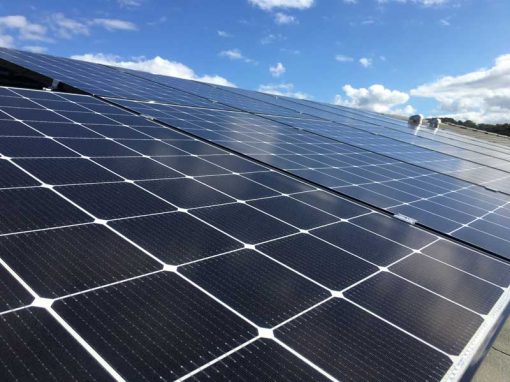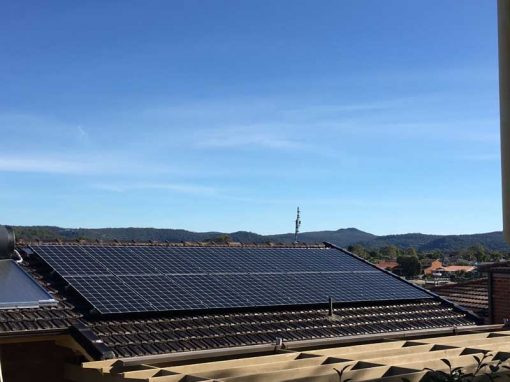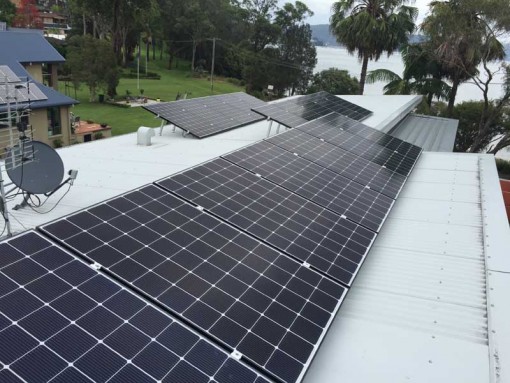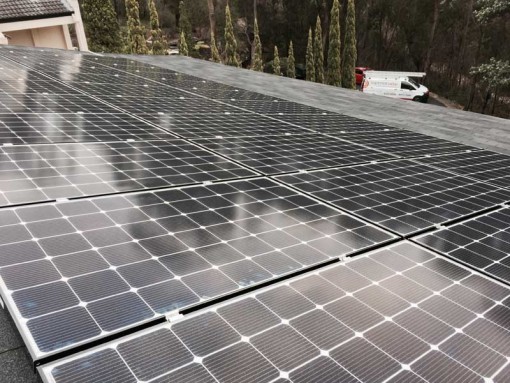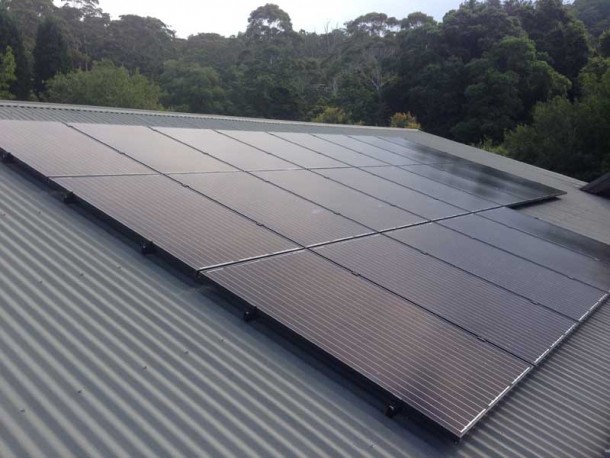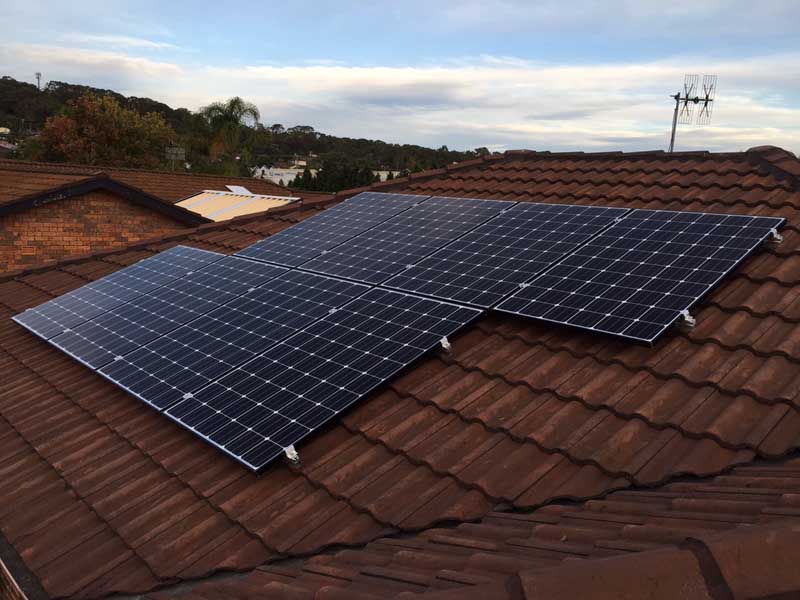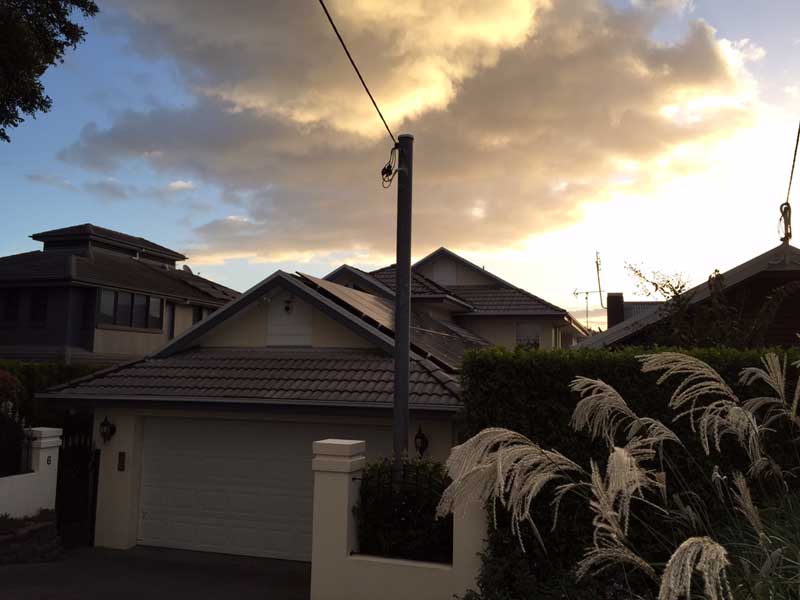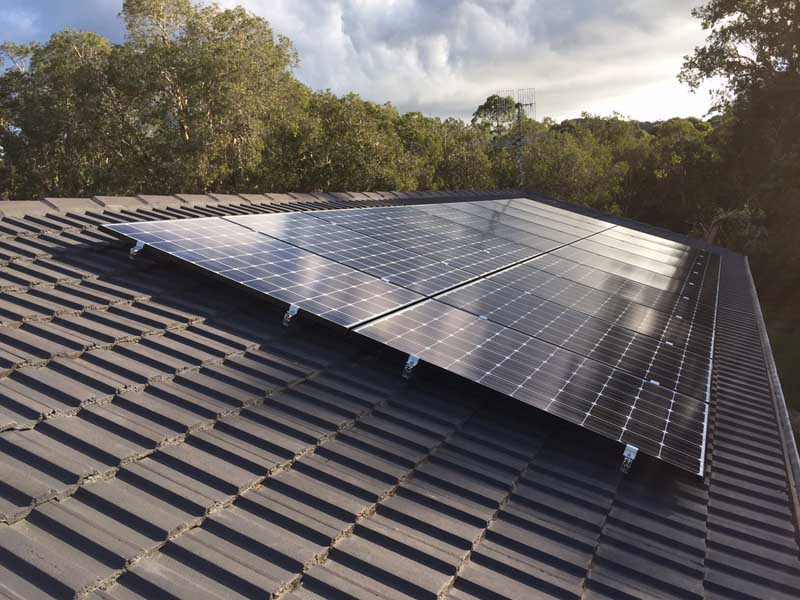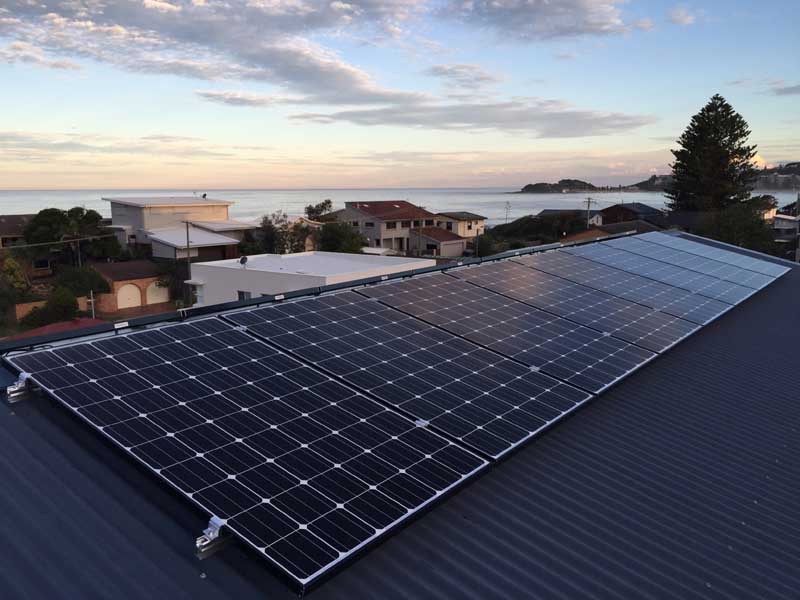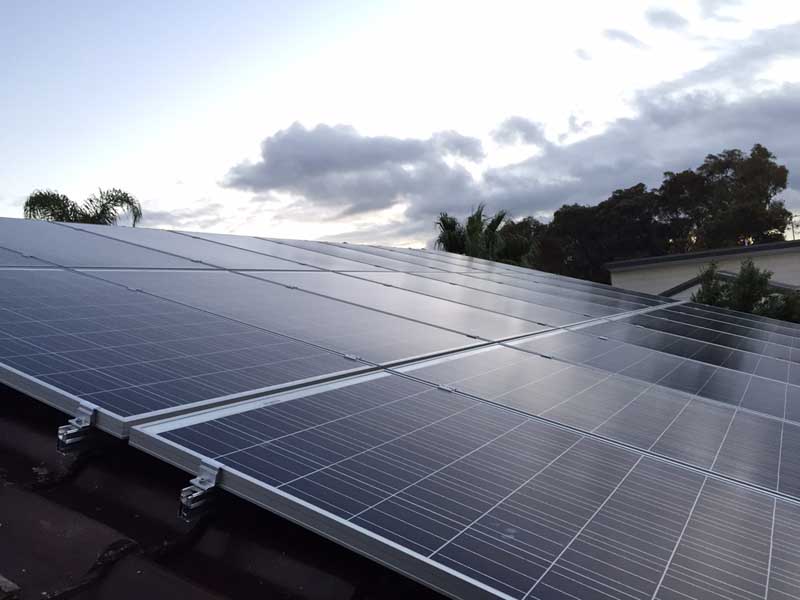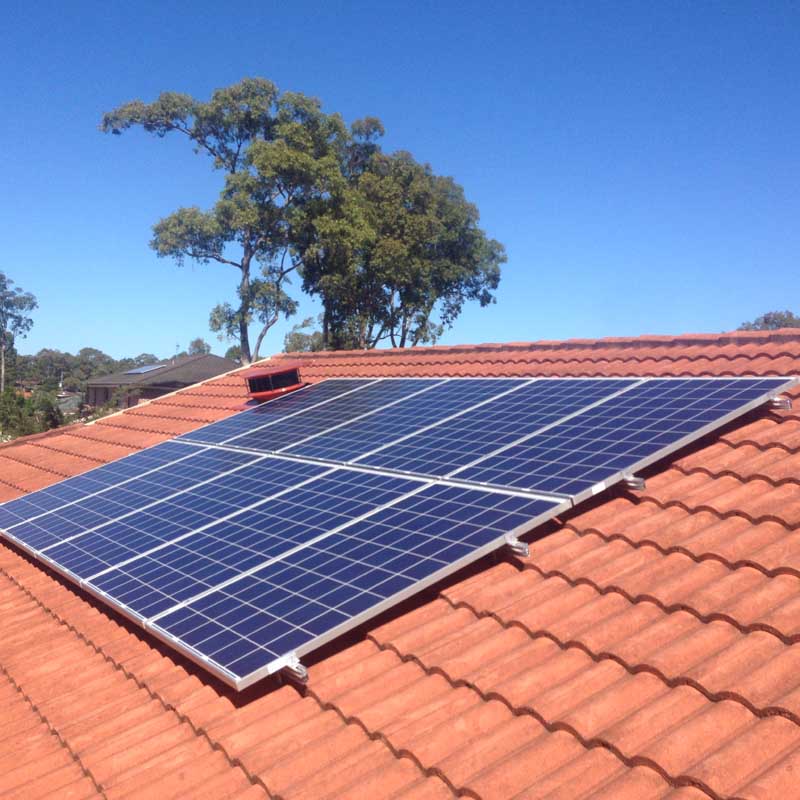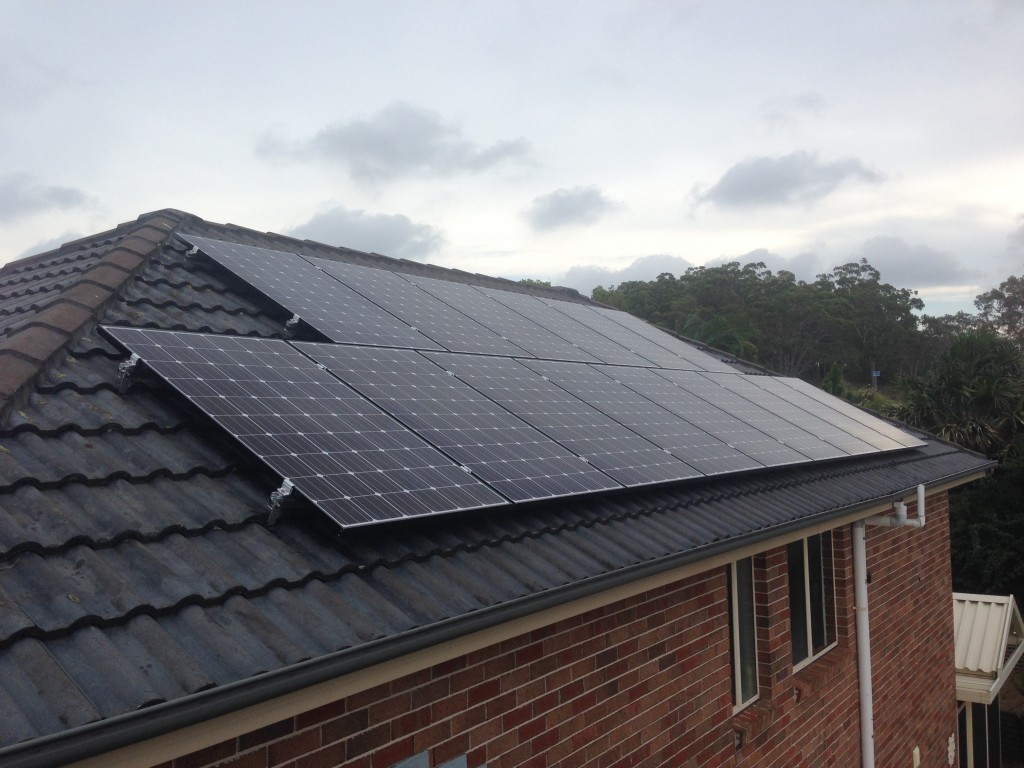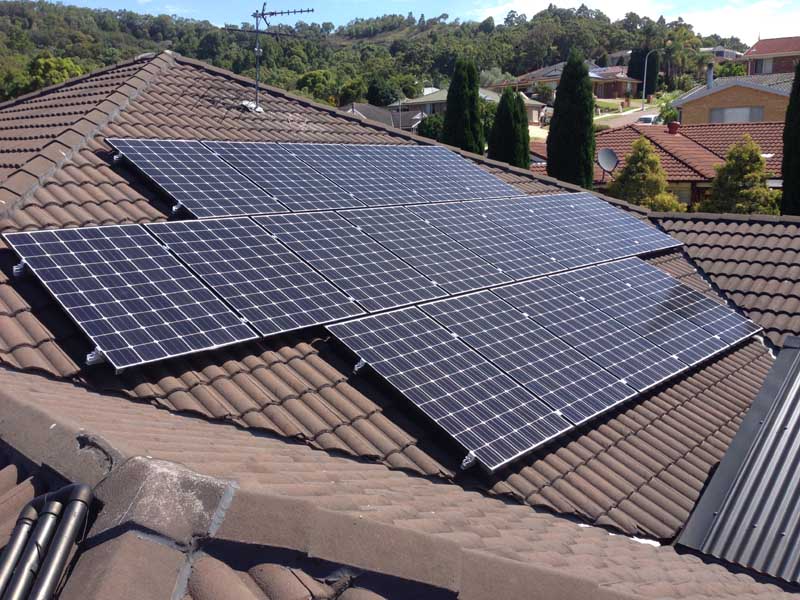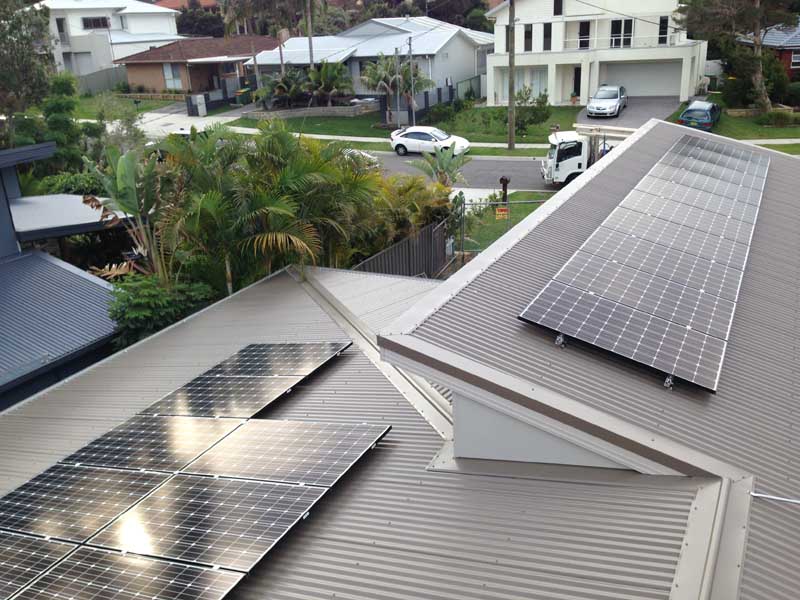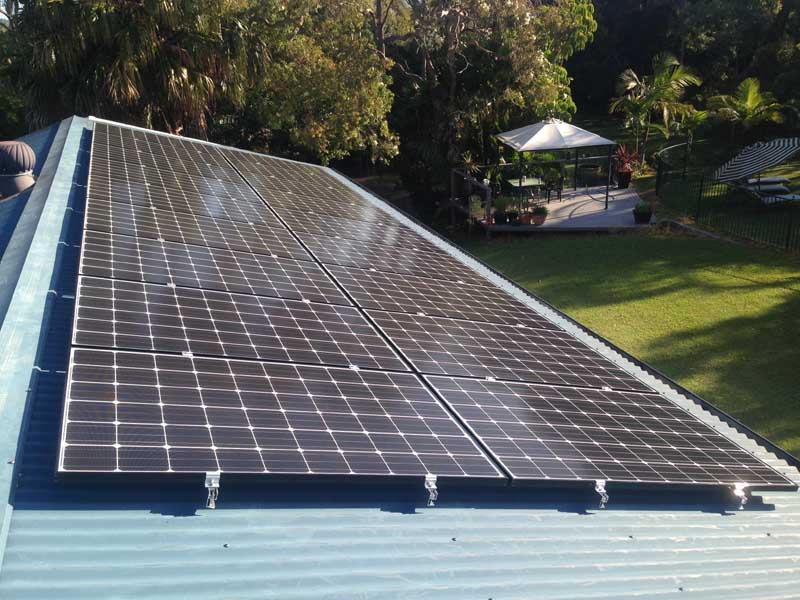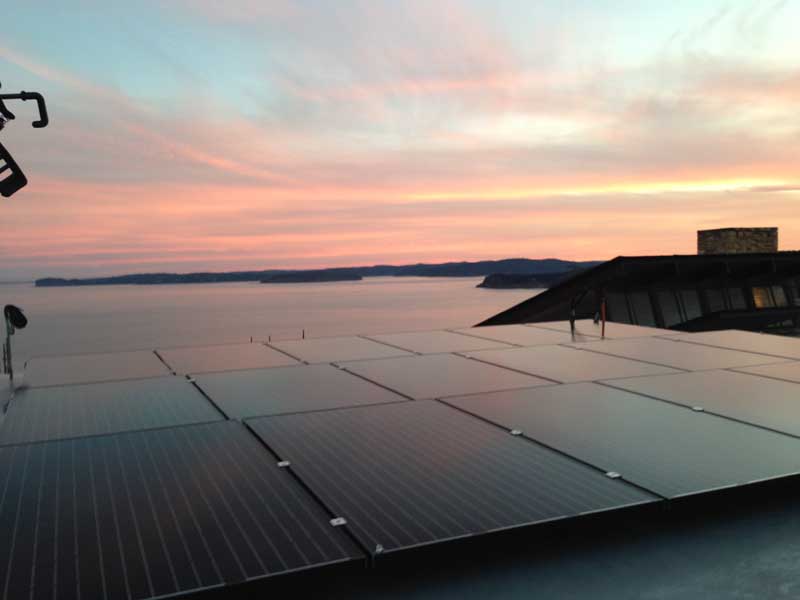 Frequently Asked Questions
Will a solar energy system power my whole house?
Typically no but we can tailor a system to suit your needs. Depending on whether you want match your energy usage or cover the costs of your energy bill we start by reviewing your current energy bill and available roof area and tailor a system to achieve your requirements.
Will solar panels work if my roof is shaded?
No. Solar panels require full sunlight. To work out the maximum solar benefit of your site, we use a device called Solar Path Finder. Every location is unique, and our staff use this device to determine the seasons, months and times of the year that your roof will be in shade.
How long will my system last?
All our panels have a 25 year output warranty.  Superior Solar select the highest quality inverters to compliment the panels and mounting ensuring the longest possible reliability and longevity.
Where can my solar energy system be mounted?
Superior Solar only use mounting systems with the highest grade materials designed to withstand a harsh, coastal climate.
TILED PITCHED ROOF:
Conergy's Suntop III uses a stainless steel bracket which slips between the overlap of your tiles and is fixed to the roof trusses. This places the load on the strongest point of your roof with no penetration into your roof tiles.
METAL PITCHED ROOF:
The Conergy Suntop III includes larger screws to ensure the strongest grip on the batons in your roof. This is completely waterproof. These screws work the same as your normal roof screws which are completely waterproof. The Suntop III uses rubber between the aluminium mounts and the roof to prevent corrosion between the different metals.
FLAT ROOF:
We install a German manufactured Conergy Famulus, 30 degree tilted frame to ensure maximum energy collection for your system. This is custom fitted to your roof depending on its structure and needs.
GROUND MOUNTING:
There are a number of different options depending on the size of the system and the landscape of your property. Contact us for more information on Solar Power ground mounting.
Will my solar panels be affected by hail?
The panels are made of low-iron, toughened glass. In very extreme cases, the glass may be damaged so we recommend you notify your insurance company after installing your system.
Why do Superior Solar use predominantly European inverters?
Europe has a well established solar industry and have been manufacturing solar power components for many years. Their products have withstood the test of time as they are global leaders in terms of quality and longevity.
Are there any rebates available?
Under the Federal Government's Small-scale Renewable Energy Scheme (SRES), when you install an eligible system, you may claim a set number of these Small Technology Credits (STCs).
This number is based on the amount of electricity in megawatt hours (MWh) displaced by your solar system over the course of its lifetime of up to 15 years, where one STC equals one megawatt hour (MWh) of electricity generated or displaced.
The number of certificates you can claim may vary depending on your geographic location and in NSW approximately 20 STC's are generated for every 1kW of energy displaced. The value of an STC varies but currently they are valued at $36. This rebate is applied at the point of sale so the and reduces the cost of a system by approximately 25%.
Will solar power help my BASIX when building a new home?
Yes. The size of the system will determine the impact on your BASIX assessment.
Will my solar energy system work in a black-out?
No, for safety reasons, in times of black-outs it is a requirement that your solar system is automatically shut off.
Find out how much solar can save your family
Quality solar energy systems from a team you can trust
Get Started
Solar Shop