Powerwall System Components & Installation
A Powerwall system consists of at least one Powerwall battery and a Backup Gateway.
The Backup Gateway provides energy management, metering and monitoring functions for Powerwall. It controls connection to the grid, safely disconnecting your home and starting backup operation during an outage. The Backup Gateway also includes communication functions for up to 10 Powerwall units, and receives over-the-air updates for the system.
The Tesla gateway is separate hardware to the Powerwall battery unit and must be installed either beside or behind (back to back on the internal wall) your meter box and can be independent of your choice of battery location.
If installing multiple Powerwalls for your system, they can be mounted as single side-by-side units on a wall or on the floor, or stacked front-to-back (up to 3 deep per stack) and mounted on the floor only.
You can see examples of each of these components and installation options in the images below.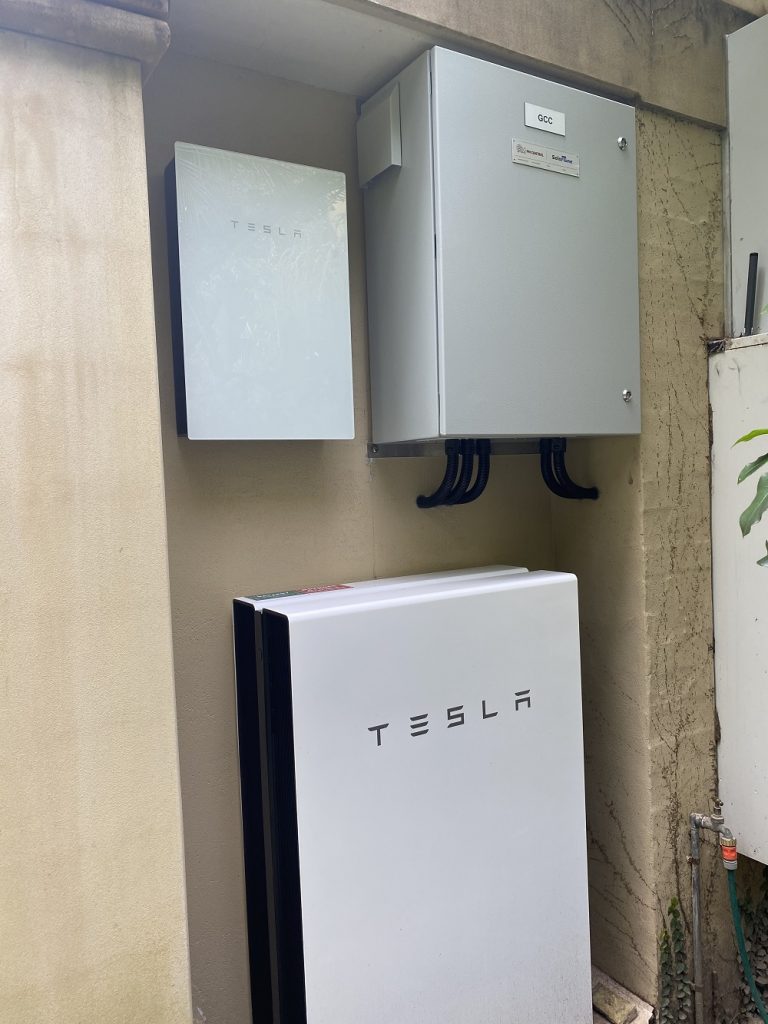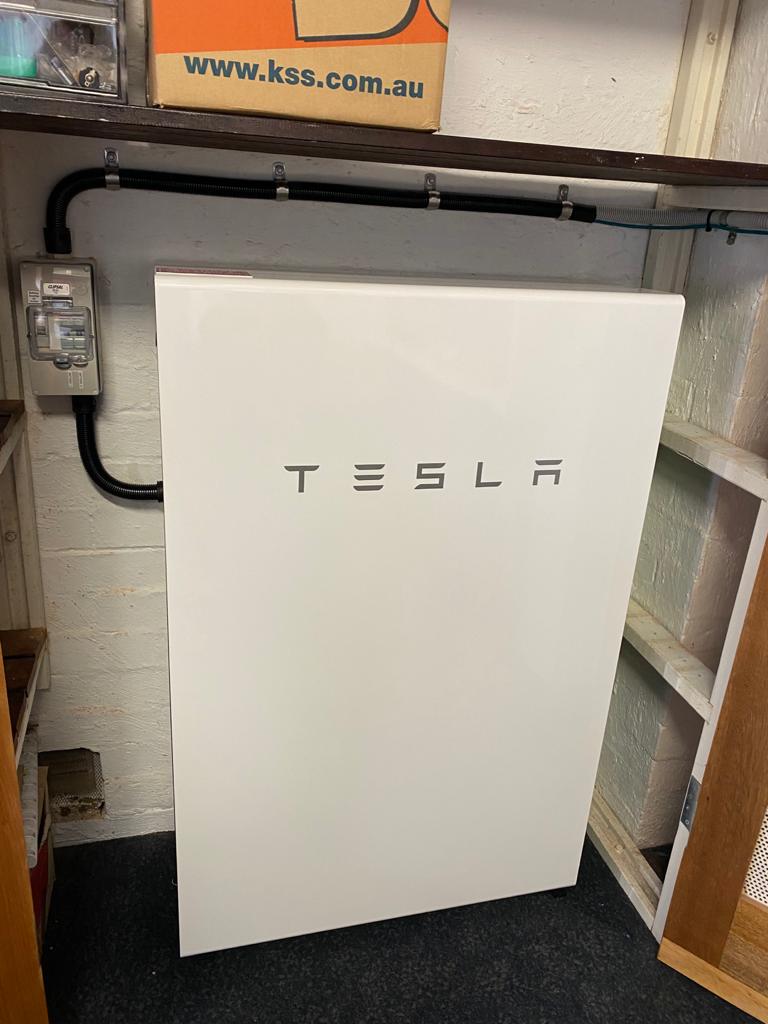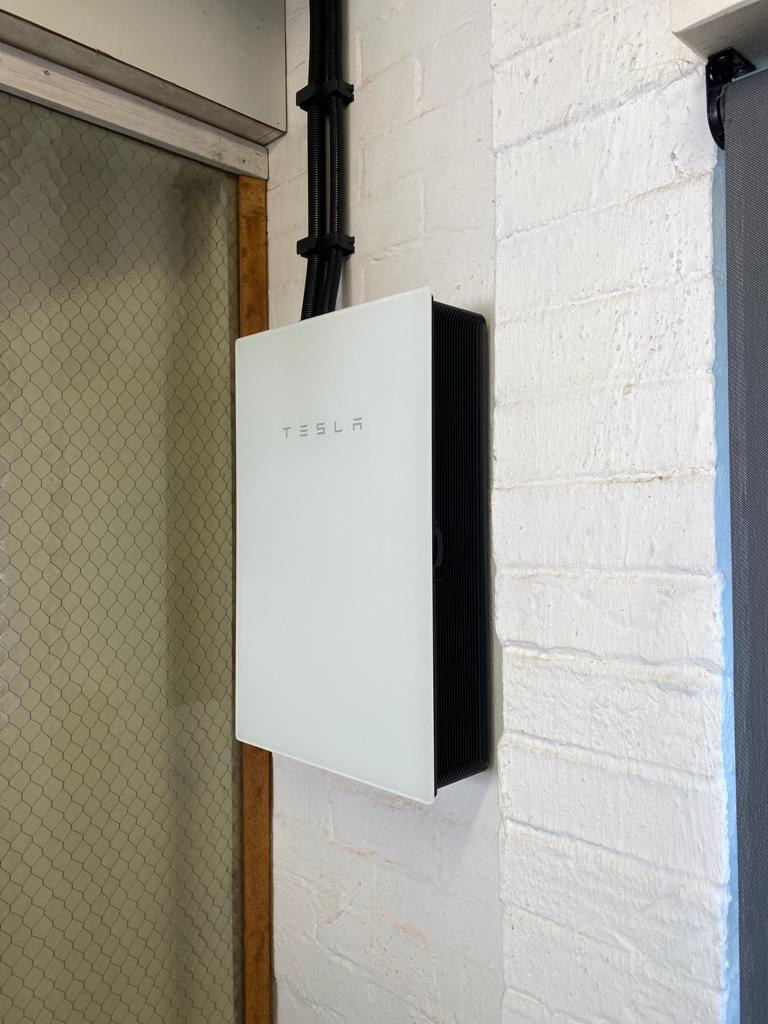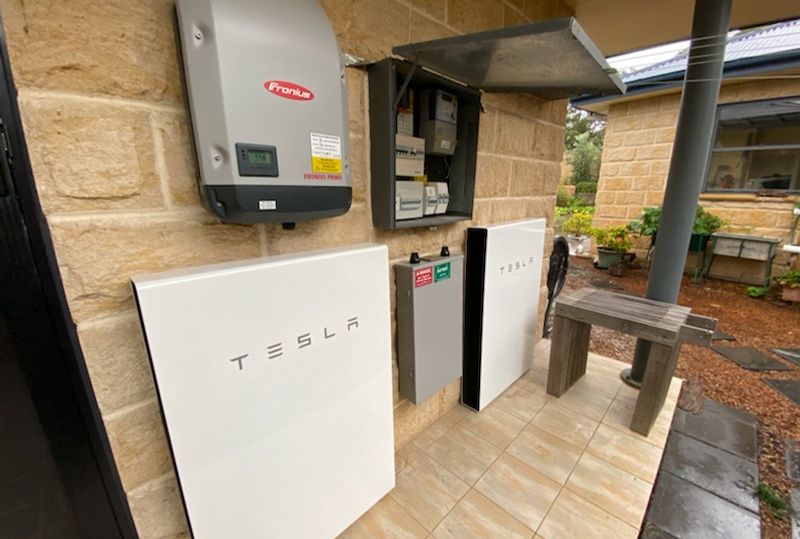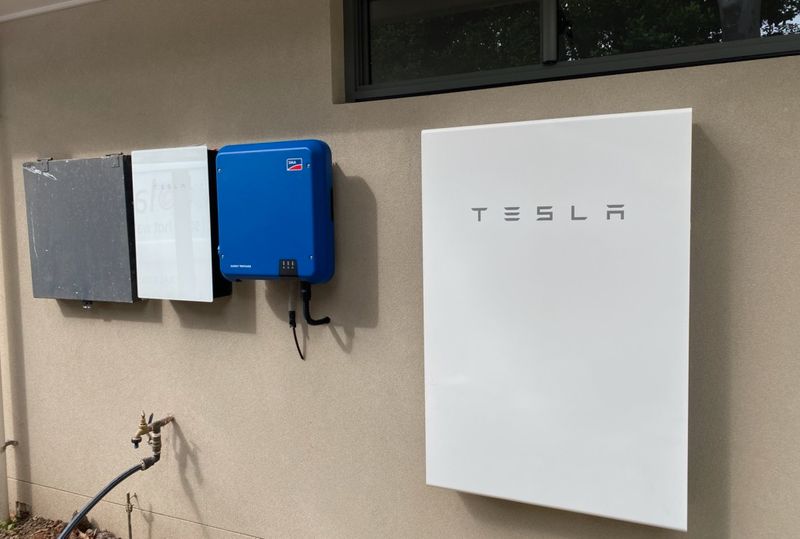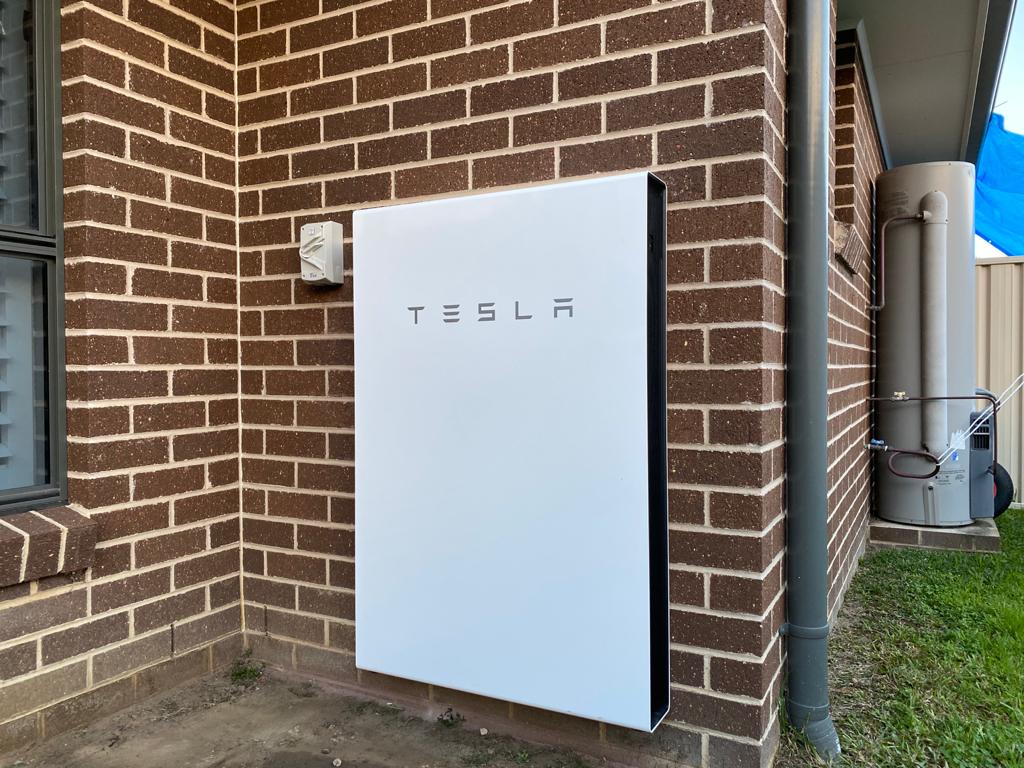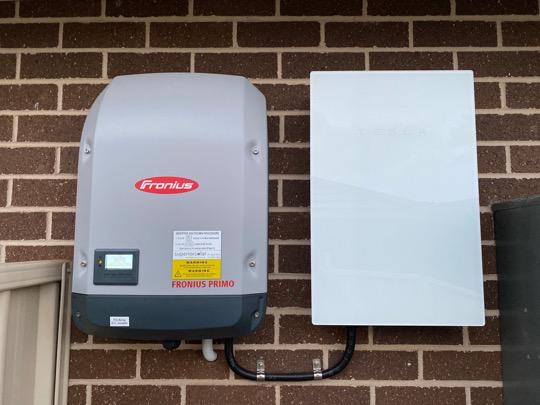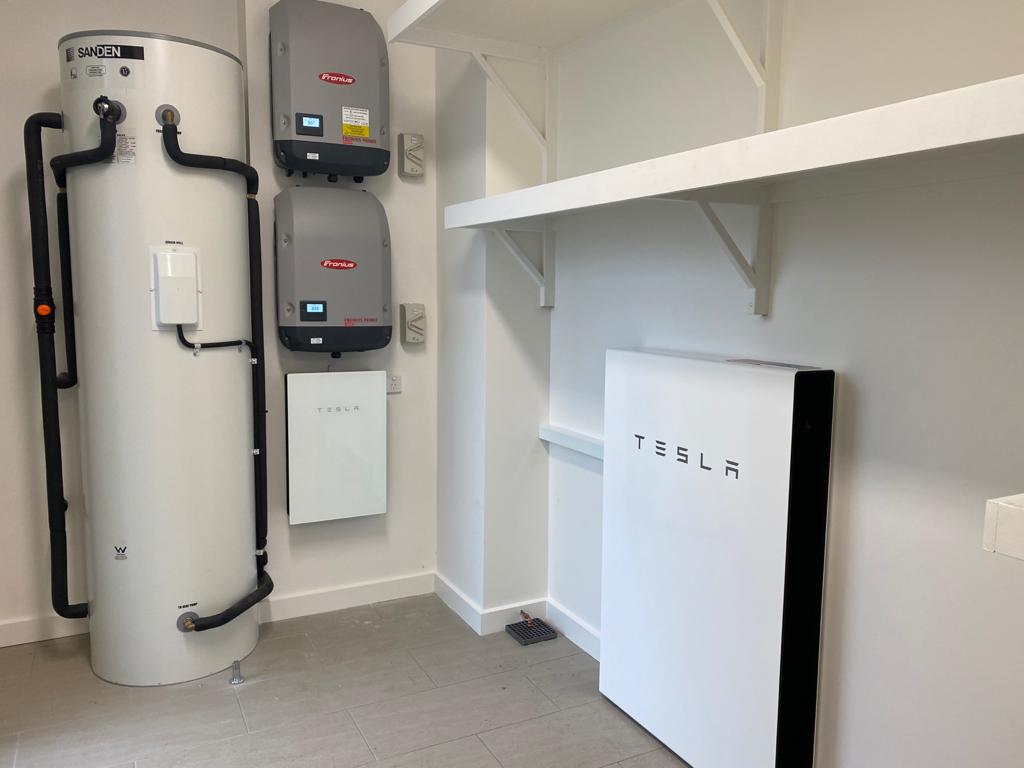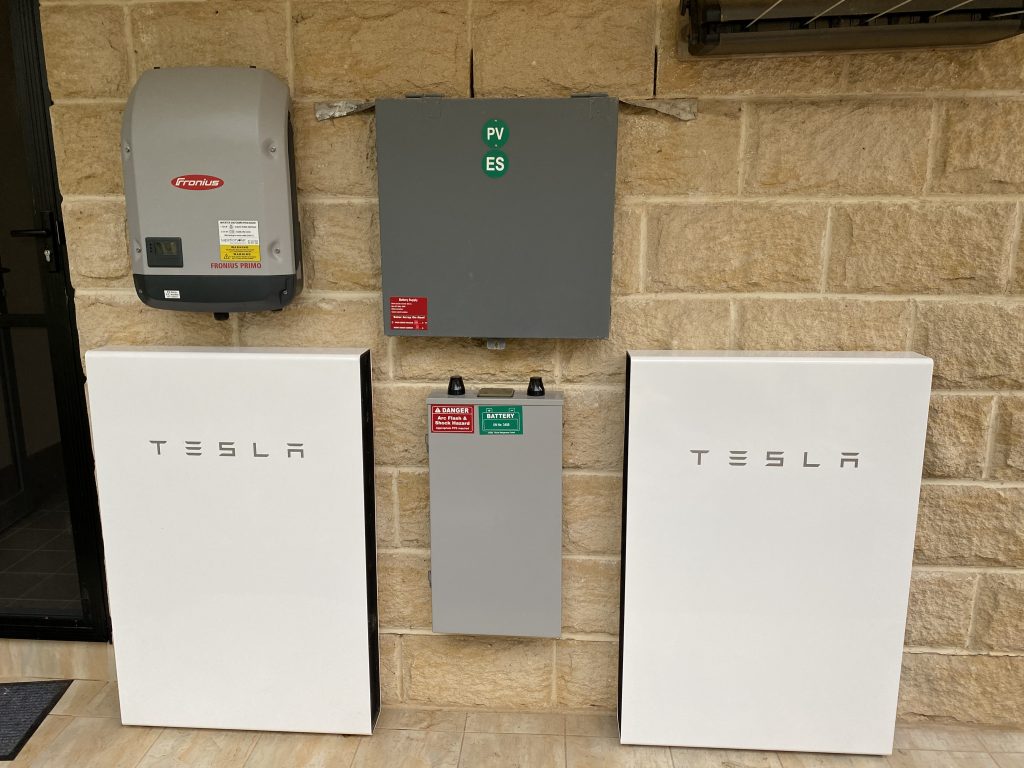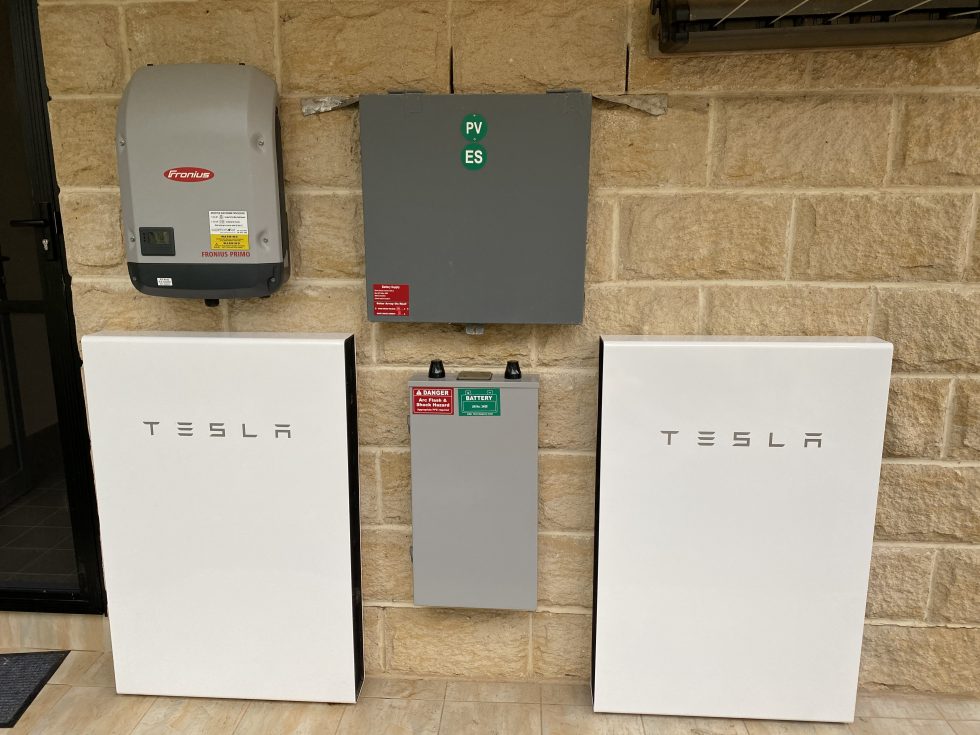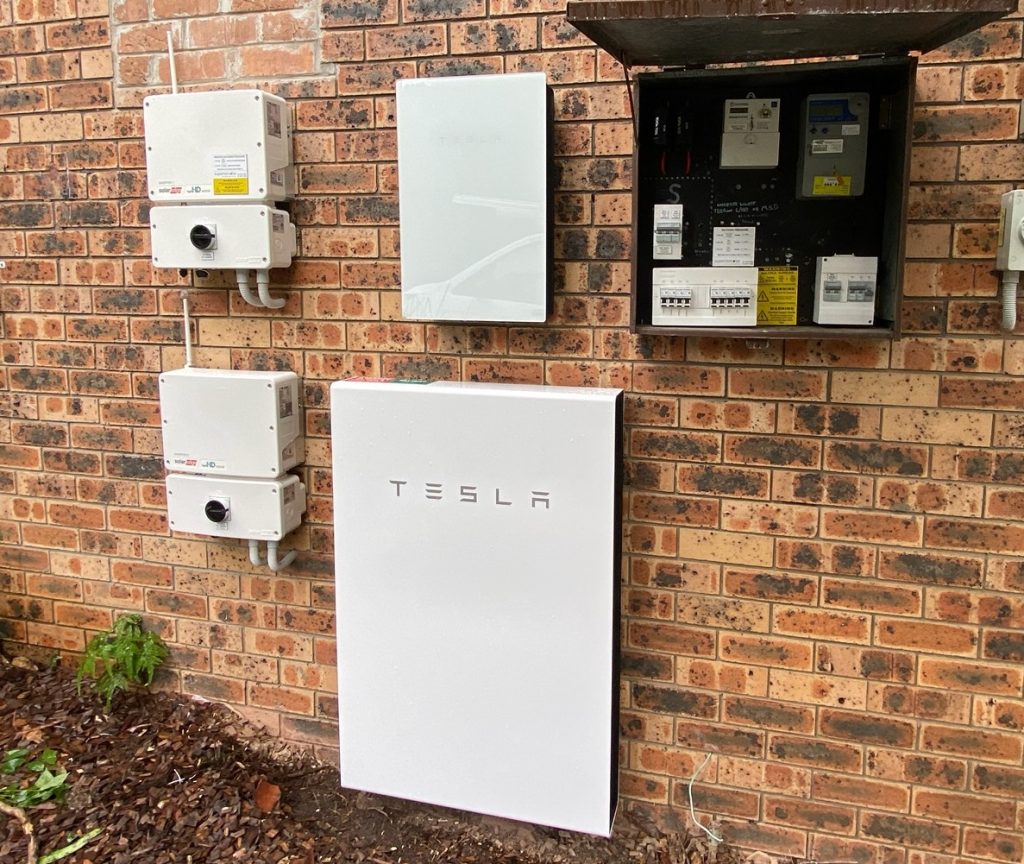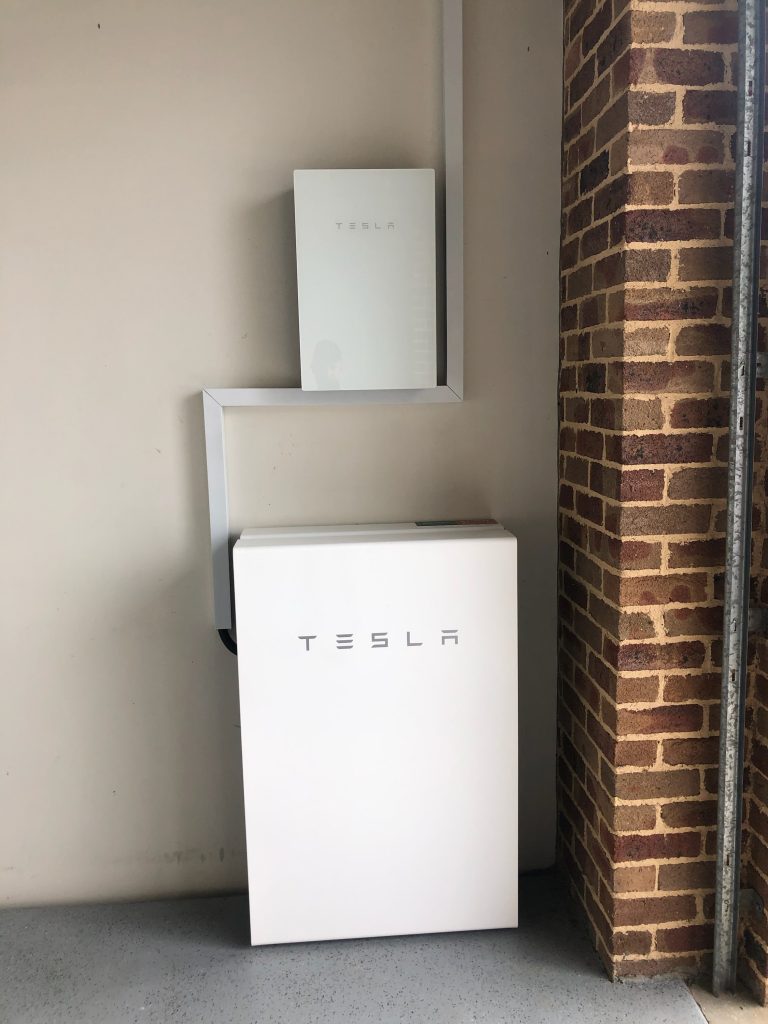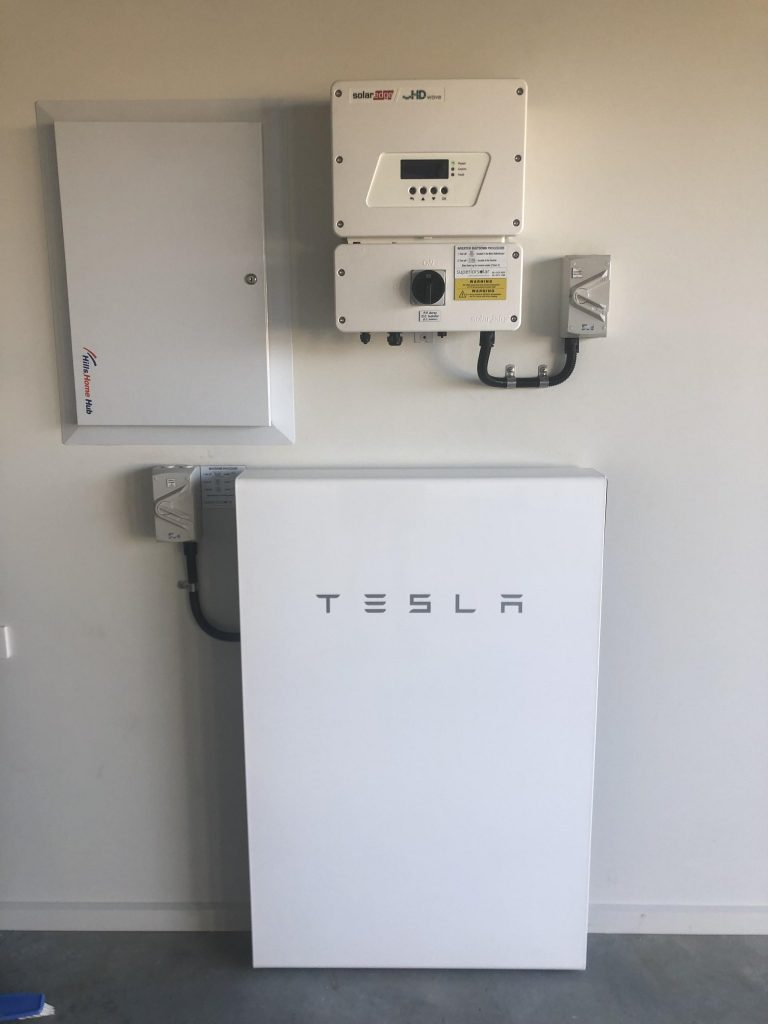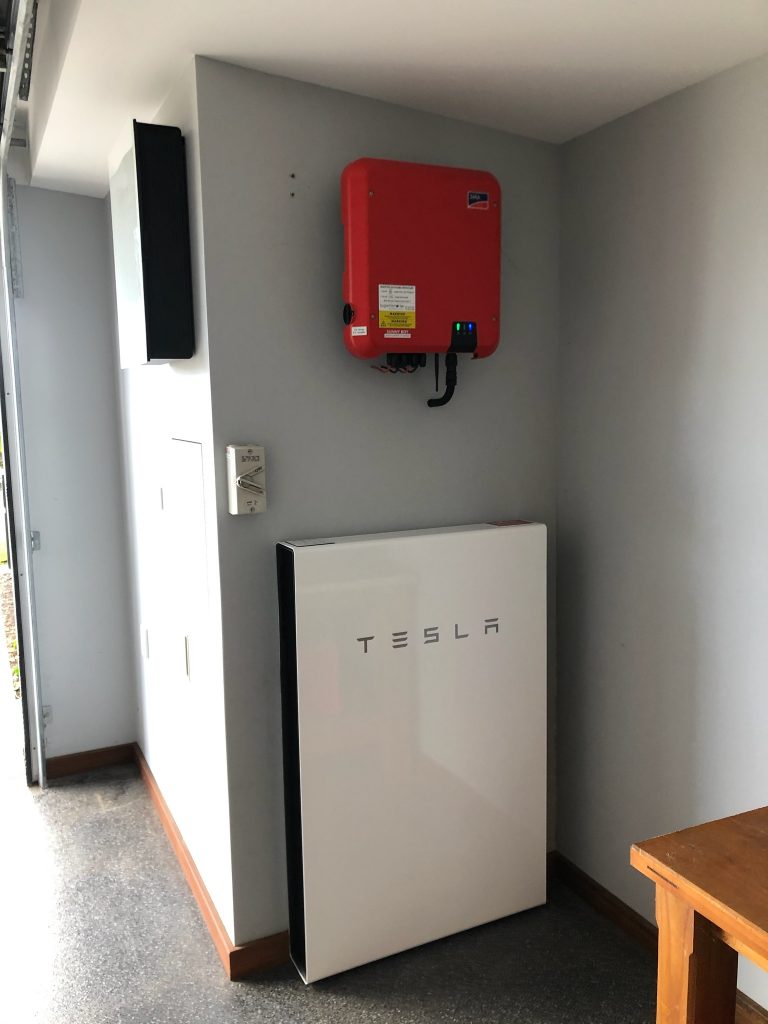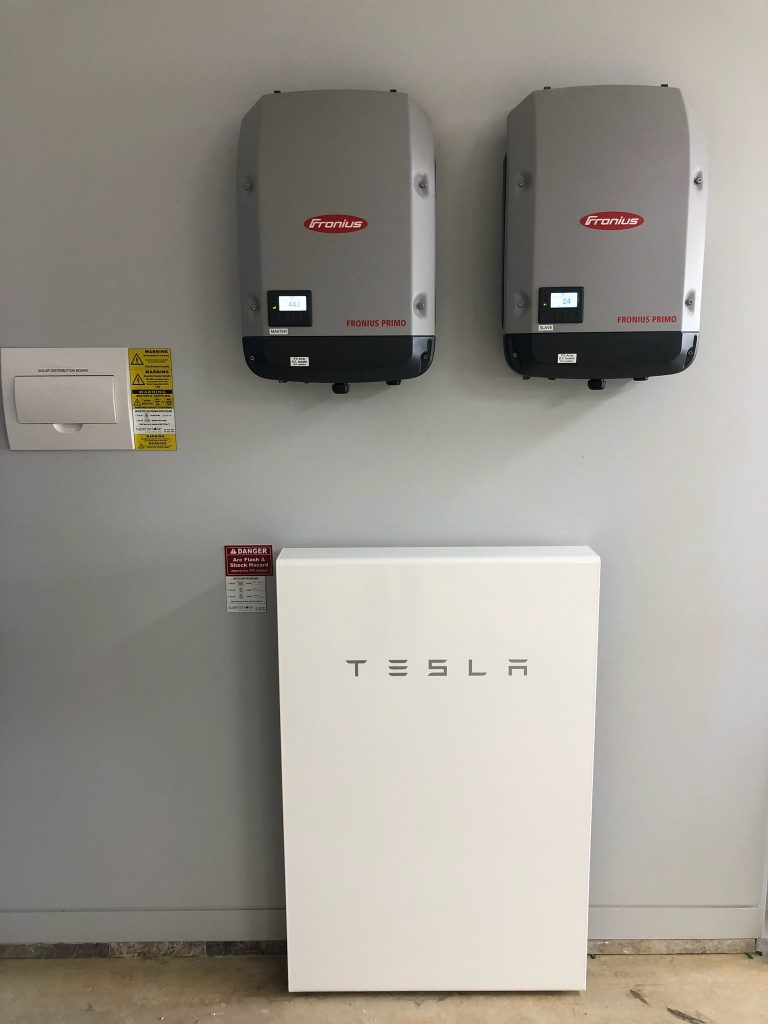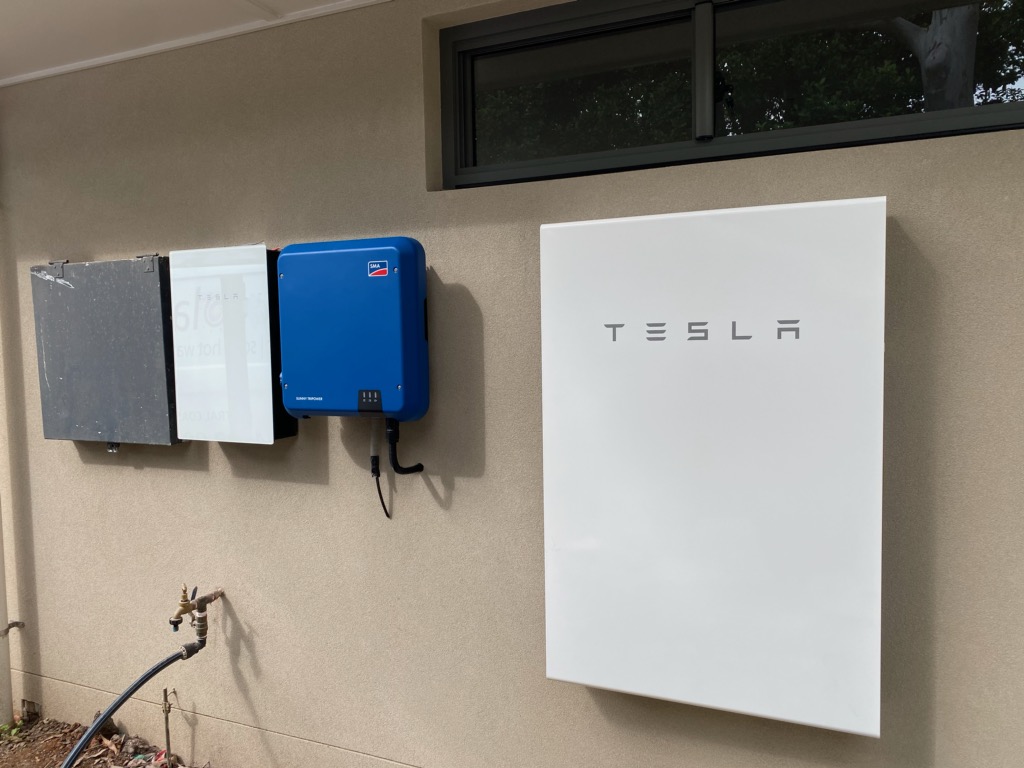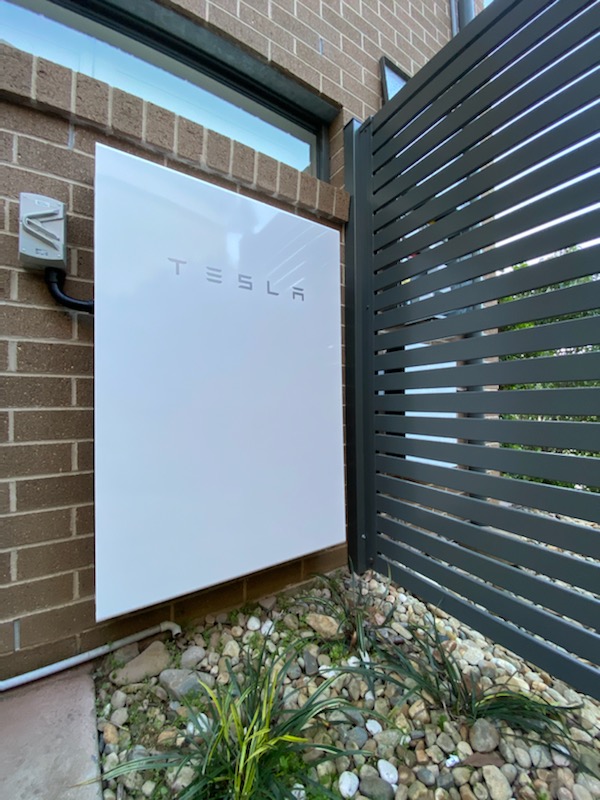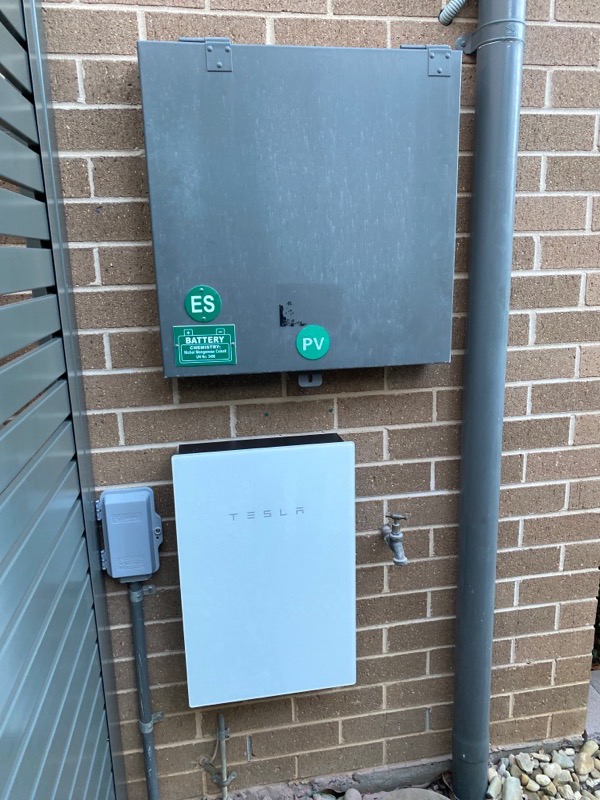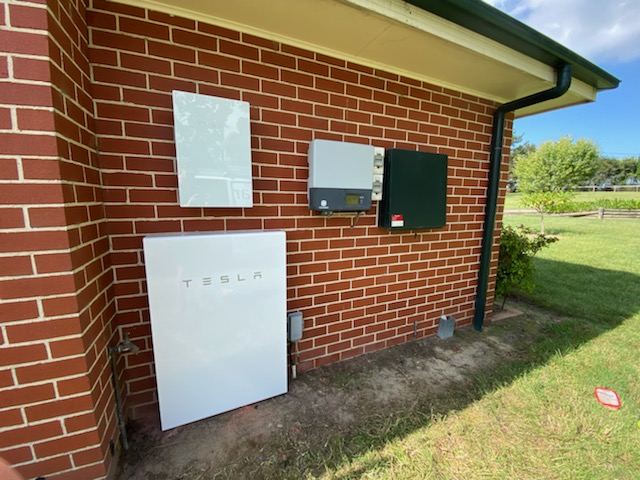 Powerwall System & Battery Backup Setup & Management.
In battery backup mode, during a grid outage, only essential services will be powered by your battery, prolonging your stored power. 
We will discuss and select the critical inclusions with you, then identify these circuits in your home and rewire your meter board to suit.
Please create a prioritised wish list of inclusions ready to discuss with our installation team. Some examples include your refrigerator, modem, lighting, water pumps and home office. Generally this would exclude air conditioning, pool filtration or heating, electric ovens and cooktops.
Please watch the Mobile App demonstration video to see the system in action.