Tesla Power Storage Solar Woy Woy
Leading the solar industry with quality high performance products. Superior Solar offers you premium and ultra premium world class technology with guaranteed reliability & longevity
 LG + Tesla Powerwall Hybrid Solar Power System Woy Woy, NSW
A 8.19kW grid connect Hybrid solar power system was installed on this home. This system remains connected to the grid but includes power storage capability using the Tesla Powerwall.
It takes advantage of an East and west facing roof of approximately 20 deg pitch with a 10% shade impact and will produce approximately 25kWh per day on average over the year.
This system includes:
26 LG NeOn 2 315W black framed solar panels. 12 yr warranty and 25 yr linear output warranty
Telsa Powerwall 6.4kW batteries x 2
Solar Edge Hybrid inverter and battery management system in one. 12 yr warranty
Solar Edge P350 optimisers with 25 yr warranty
Network card for monitoring
This system generated 169 STCs under the solar credits scheme and was entitled to $6253 in STC rebates applied at the point of sale.
Check out the data below. The red indicates energy consumption from the grid.
This system is  98% self sufficient, consuming only 2% of energy from the grid over a seven day period.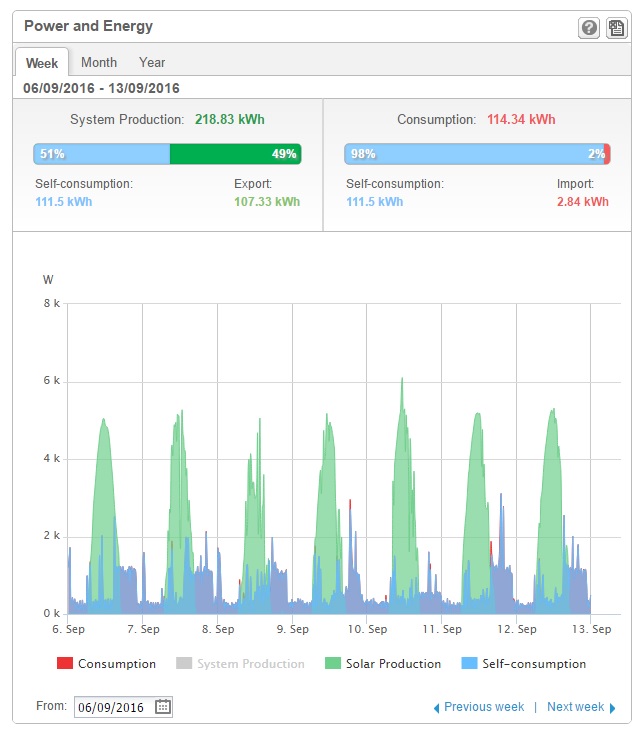 More Hybrid Solar Projects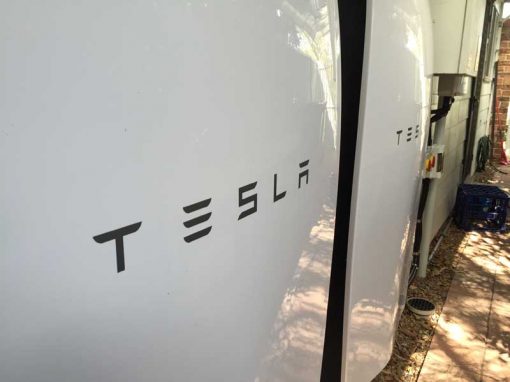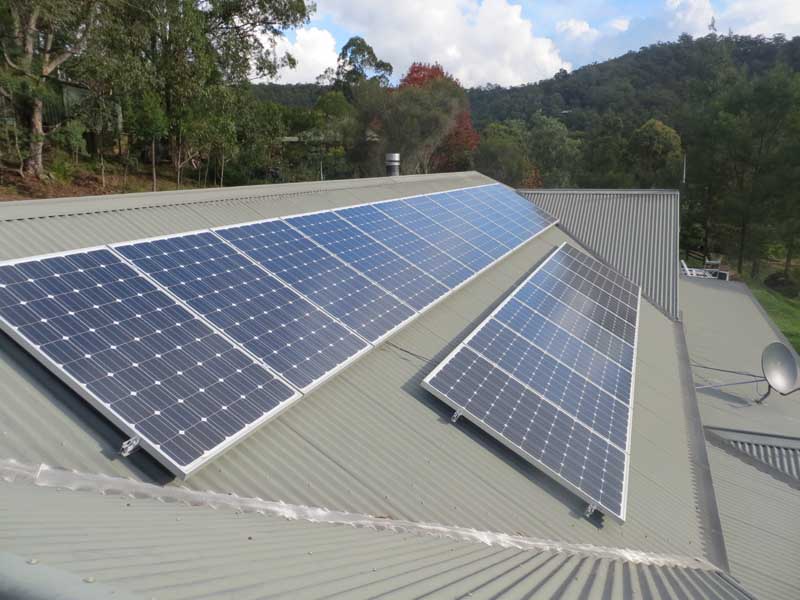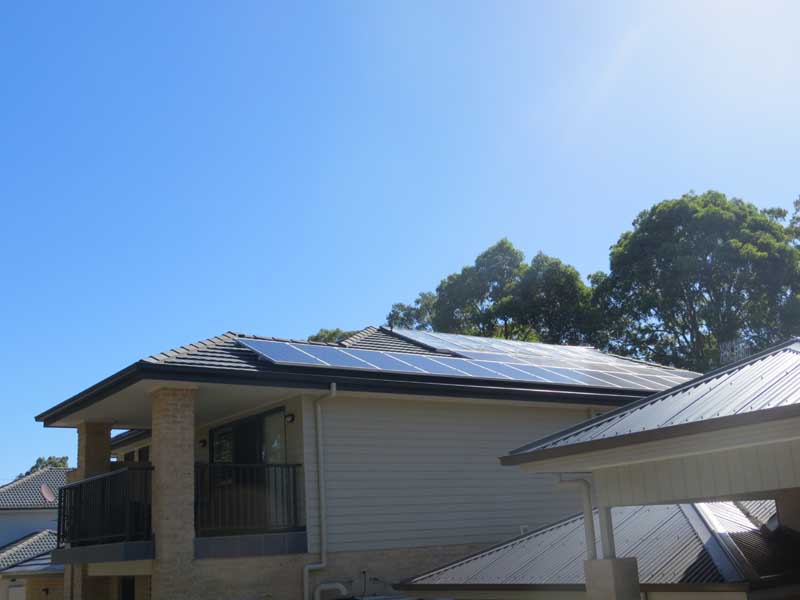 Find out how much solar can save your family
Quality solar systems from a team you can trust
Get Started
Solar Shop