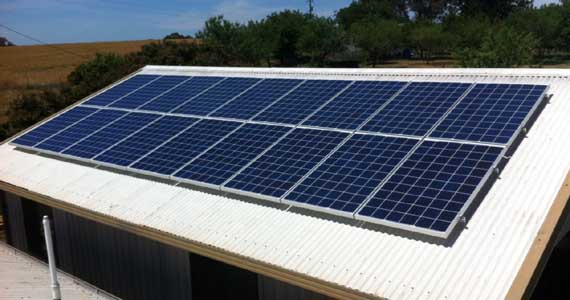 Colin: Wattamondara, NSW
What do you think of your system now it is installed & you are producing power using a renewable energy source?
It's great that we now use a little sunlight instead of 100% coal fired electricity generation for all our domestic requirements.
What do your family & friends think of your decision to install a solar power system?
A good idea.
How did you find your experience with Superior Solar?
ABSOLUTELY FABULOUS!  From the principal to rouseabout, everyone was very competent, amiable and worked together as a harmonious family-like unit.
Are there any areas Superior Solar could improve to increase the quality of your experience?
The team arriving on site at "sun up" to disturb a slumbering old retiree put a cat among the pigeons.