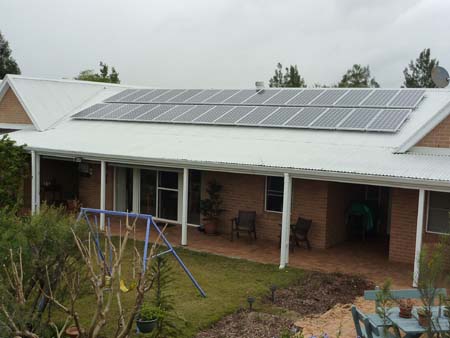 Charlotte: Lambs Valley, NSW
What do you think of your system now it is installed & you are producing power using a renewable energy source?
I am pleased that I now take care of my own electricity consumption (and water). I feel that we need to take care of our selves if possible & not always depend on the "government". I believe in "ground up" action.
What do your family & friends think of your decision to install a solar power system?
I have had several enquiries from friends asking about who installed the system & now other family members are getting quotes.
How did you find your experience with Superior Solar?
Good service and follow up.
Are there any areas Superior Solar could improve to increase the quality of your experience?
No.