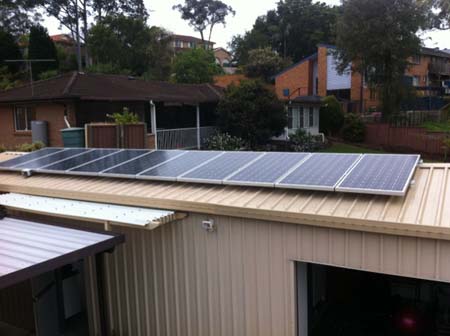 Laurence: Kincumber, NSW
What do you think of your system now it is installed & you are producing power using a renewable energy source?
Seems ok  but Energy Aust. delays in sending account (now at least 4 weeks after meter reading, next door has their bill 2 days after reading…makes one wonder)
What do your family & friends think of your decision to install a solar power system?
Seems good, they want to know how the rebate shapes up.
How did you find your experience with Superior Solar?
No problems.
Are there any areas Superior Solar could improve to increase the quality of your experience?
Not really.