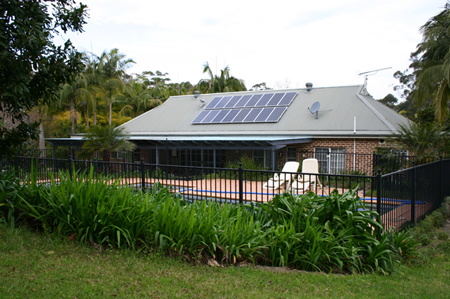 Nav: Holgate, NSW
What do you think of your system now it is installed & you are producing power using a renewable energy source?
Happy, can't wait for summer with longer daylight hours!
What do your family & friends think of your decision to install a solar power system?
Friends have complimented it
How did you find your experience with Superior Solar?
Very good – professional outfit
Are there any areas Superior Solar could improve to increase the quality of your experience?
Yep – ask the guys doing the roof panels installation to wear shoes with non marking soles, as they tend to leave marks during installation!