SolarEdge: Making PV systems smarter
SolarEdge system includes the solar inverter plus an individual power optimser for each solar panel and wifi monitoring of solar production.
This can be combined with StorEdge™ battery management system that allows home owners to add a battery, maximising self-consumption and energy independence.

More energy: the optimisers allow each panel to work to its maximum potential, unlimited by individual panel shading or other factors that over time reduce the panels performance.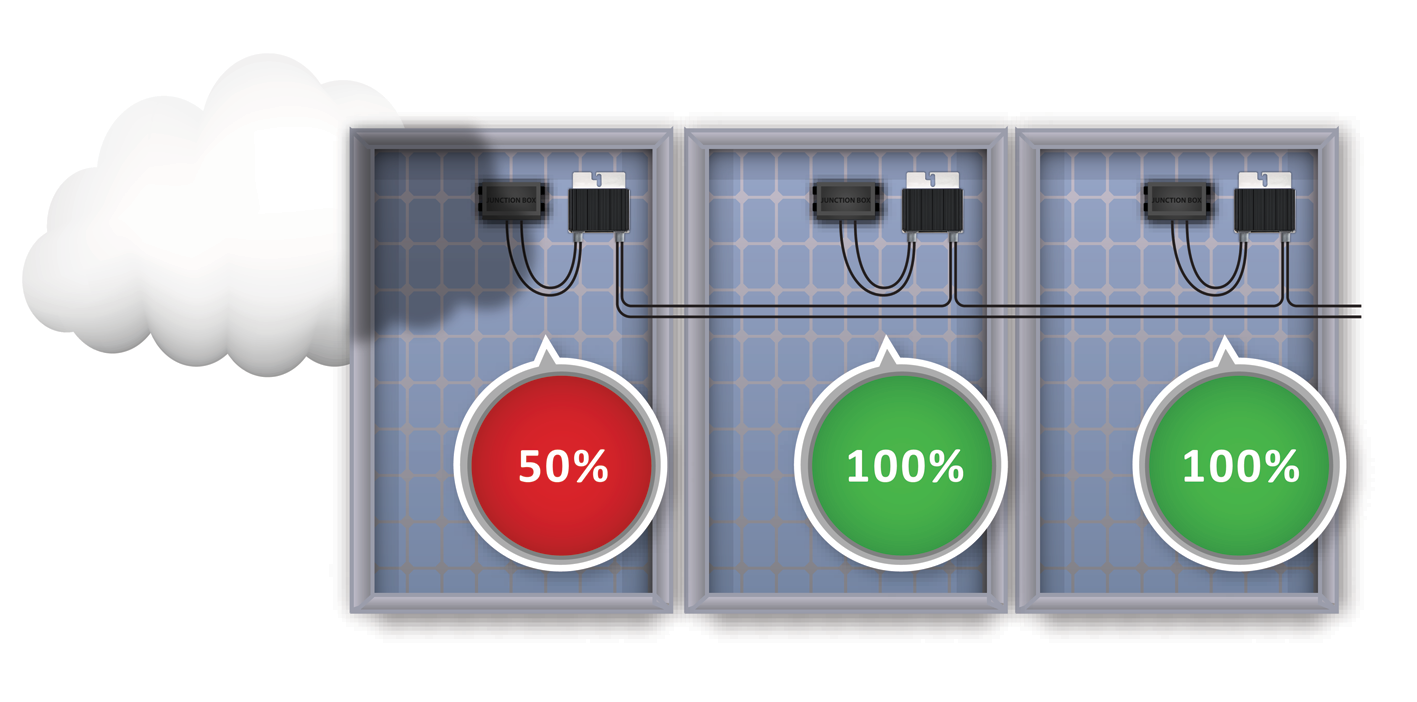 Superior Safety: The voltage on the roof is reduced to a safe level when ever the grid is shut off
Design flexibility: the system enables efficient use of a range of available roof areas
Warranty: the inverter includes a full 12 yr with option to extend to a 20 and 25 yr warranty plus a standard 25 yr warranty on the optimisers.
SolarEdge home owners brochure: SolarEdge Residential Systems
Power Optimser
By connecting a power optimser to each panel it becomes a smart panel
Harvest up to 25% more energy from each panel
Individual panel monitoring
Auto individual panel shut down
25 yr warranty
Inverter
A simpler and more reliable inverter
Only DC to AC conversion, all other functions managed individually by optimisers
Small & aesthetic
Out of the box internet ready
12 yr transferable warranty, with an option to extend to 20 or 25 yrs
Monitoring
Displays real time solar performance data for each panel, allowing:
Full visibility of your system's performance
Automatic alerts on system issues

E Series Three Phase Inverters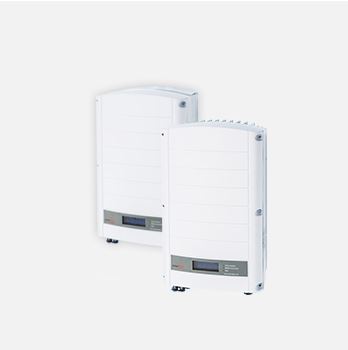 The next generation E-Series is smaller, lighter and easier to install than previous models. Suitable for both outdoor and indoor installations and super quiet with the standard SolarEdge 12-year warranty with option to extend to 20 or 25 yrs.
The E-Series is offered in the following sizes, : 5kW, 7kW and 8kW.
Single Phase Inverters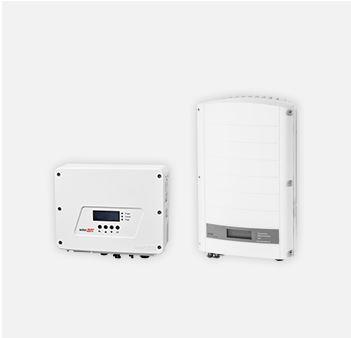 SolarEdge single phase inverters are small, lightweight and easy to install, suitable for both outdoor and indoor installations, super efficient at 97.6%.
The HD Wave inverter significantly decreases inverter size and weight while achieving record efficiency at 99%. The HD wave inverter is available for systems from 2.5kW to 10kW. Both come with with the standard SolarEdge 12-year warranty with option extend to 20 or 25 yrs.
Single Phase HD Wave Inverter Data Sheet
StorEdge Inverter Data Sheet
HD Wave Inverter Technology