Qualified Tradesmen

Superior Solar is a member of the Clean Energy Council

All work will be completed by accredited electricians ensuring you receive only the highest standard of workmanship

Photovoltaic (PV) systems will be designed by CEC accredited designers ensuring the PV system achieve maximum efficiency for each location.
 Fully Commissioned Onsite

Australian standards and CEC guidelines require each system to be commissioned on completion of the installation.

Superior Solar ensures your solar meter is included as part of our package and will be installed and operational on completion of the installation.
 Personalised Customer Manual

You will receive a personalised customer manual fully inclusive of all the information you will need to know about your new system.

This will include your system performance, component & safety procedures, system maintenance, equipment list  connection diagrams, warranty information, installation checklist, certificates and all relevant data sheets and manuals.

Each manual will include only the relevant information and operational manuals for the components installed.
 Customer Care Program

Once completed you will be entered into our customer care program. We will contact you again via email to ensure your solar power investment is meeting your expectations at the following contact points

6 – 10 weeks post installation
6 months post installation
12 months post installation

You will also receive any news broadcasts relevant to your installation You may of course unsubscribe from this service at any time. All our survey results can be viewed here at any time at Solar Testimonials
Superior Solar Power (PV) Systems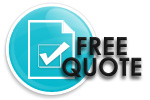 Each home is assessed individually for system suitability and panel position to maximize efficiency. The system itself can be tailored to meet specific budget or energy output requirements. We can install systems that allow for future expansion by simply adding solar panels at a later point if budget constraints do not allow it now.

Review the Clean Energy Council's Consumers Guide to Solar Power

When comparing the quality and technical components of different solar power systems use our Solar Power Checklist.