Superior Solar is proud to be the Central Coast's LG Solar Authorised Dealer
We have always sought to supply the best solar products
available. Over the years we have increasingly recommended LG Energy products. Now we are proud to be the LG Authorised Dealer for the Central Coast.
Out of the top 5 performing solar panels in the world, 3 are LG panels!
The MonoX Plus, the Neon2 and the NeonR are LG's top Solar Panels, and are among the top 5 in the world. Depending on your requirements, Superior Solar are likely to recommend one of these three panels to make up your new solar energy system.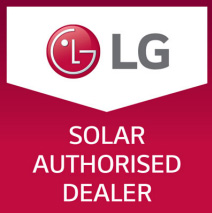 THE GOOD – 300W
The Mono X Plus is our super-affordable solid performer

THE EVEN BETTER – 330W
The NeON 2 is a premium panel still competitively priced

THE BEST – 360W
The NeON R is LG's top-shelf, state-of-the-art, world-leading technology
LG has the longest and most flexible solar panel warranties on the market. When it comes to cost savings and green energy, longevity is the game – so a company that stands by its product is your best choice.
Activating your warranty is easy. You can do it by clicking here:
https://www.lgenergy.com.au/warranty-registration
12 year Solar Cell Warranty
LG has the longest warranty on the market:
2 years longer than the next best in the industry!
25 year Solar Output Warranty
LG offers long term commitment to maintenance with 25 year warranty on solar output.
Transferable Warranty
If you sell your property the warranty transfers to the new owner. This means your solar panels are truly an asset to your property.
Straight-forward Claims Process
LG have built the claims process with the customer in mind. With their vetted dealer network, you can be confident that an LG approved local dealer will repair your system.
LOWER ENERGY PAYBACK TIME
LG's manufacturing process reflects Superior Solar's commitment to the environment. LG are proud to have the shortest time to carbon neutral, or energy payback time, for any solar panel in the world. So they will start saving you money right away. No other company can boast this.
This is partly because of the high yields these panels supply. But also because LG Energy are committed to efficient
manufacturing processes. Yet another reason why LG Solar
Panels are so far ahead of any other product on the market
today.
+92%
Environmental impact
positive of each panel's life
Based on projections and past experiences solar pays for itself fairly quickly, regardless of whether you are a business or household. This could even be sooner depending on your normal power usage! Though a quality solar panel from LG costs more, with its high yield and long life, it will save you far more than a competitor's panel, which makes less power and will need replacing sooner.
$$$
Electricity prices are rising
20+ years
LG Panels promise low cost power
Superior Solar has carefully chosen our partners and suppliers. We are proud to be the Central Coast's approved LG Dealer. LG solar power systems are among the best in the world, so shop with Superior Solar today with the peace of mind knowing you are getting the highest quality solar panels available on the Central Coast.