Solar Power System Service
Solar Power
Superior Solar provides a complete solar power system service.
We recommend that annually you have a system service to ensure your system is operating at maximum efficiency. This should be completed by your system installer or qualified solar power specialist.
This inspection will include things such as inspecting for visual defects in the modules and array mounting structure, checking cable joints and junction boxes for their integrity and durability and that they remain waterproof, testing the voltage and performance of your system, testing and checking protective devices such as circuit breakers and fuses, checking any roof penetrations to ensure they are still waterproof as well as cleaning any build up of dirt or grime.
Solar Power System Service:
The inspection includes a 30 point check including the following components:
PV Array, Mounting & DC Cabling
Inverter
Signage
Documentation
System performance and operation
See the back of your system manual for an example of the maintenance checklist.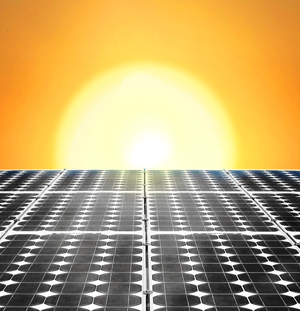 Solar Panel Cleaning Service
Your solar panels will be comprehensively cleaned to maximise efficiency and performance.
It is important to us that your solar power system is living up to all your expectations and we welcome the opportunity to review all our installations and provide ongoing service as you need it. For our existing customer's this is offered at a discounted price.
Please contact Superior Solar to arrange your service inspection.
Solar Satisfaction 
Once your system has been installed it is important to us that you are completely satisfied with both your product and level of service and that your solar investment lives up to your expectations both now and into the future. We want you to know we are here to provide ongoing assistance when you need it.
Please keep your email current with us so we can stay in touch with important updates and service reminders.
We would appreciate your feedback when ever you have time to give. At any point after the installation of either a solar power and solar hot water system you can send us your thought and recommendations.
Thank you for your participation, we value your feedback to improve our customer service and ensure you are completely satisfied with your solar installation.