Solar Panel Audit Results
July 5, 2011

Recently you should have received a letter from Ausgrid or your Energy Supplier regarding recent audits on solar installations in north west Sydney. Solar Panel Audit Press Release
Your letter outlines three steps to take if you are concerned about the safety of your system. If you have no safety concerns in relation to your system then please disregard these steps.
All Superior Solar installations receive a certificate of compliance of electrical work and we only use licensed, qualified and accredited installers as stated in point two of the letter. We strive to offer high quality workmanship that meets all the current Australian standards. We constantly review our installation procedures and update products to better meet guidelines as they change. As a member of the Clean Energy Council, our main industry body, we are kept up to date with all changes to standard.
All systems installed within the Ausgrid network will be inspected by an Ausgrid independent inspector at some stage post installation. Generally this will include inspecting the meter board, meters, signage, inverter and circuit breakers. This is their policy as an Energy Supplier and is what they have always done for the Solar industry. You may or may not be informed of this inspection and it will be performed at no cost to you. If they identify any problems within your installation both yourself and Superior Solar will be notified.
We trust that you are satisfied with your installation and the work that we have completed and have no doubt that this audit will highlight substandard workmanship from the cheaper, less well established companies. If you have any questions or concerns in relation to your installation please don't hesitate to contact us.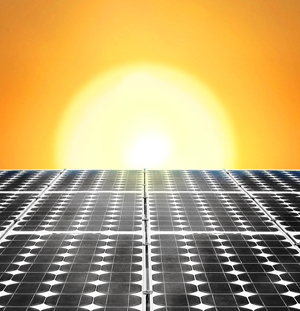 Stage Two of the solar summit was conducted last week and whilst there was no firm outcome the following is in progress:
The creation of a new working group to advise the Government on how it can best meet its election commitment to source 20% of NSW's electricity from renewable sources. The CEC (Clean Energy Council) was specifically named in the Government's media release as the industry's main representative.
Additionally, the Government committed to exploring options to create a 'one for one' scheme in NSW, with an investigation underway by IPART to determine a fair price for solar power exported to the grid from residential systems.
*Privacy Guaranteed, Unsubscribe Anytime.