NO compromise on retrospective law changes
May 24, 2011
We believe that compromise on this important and unprecedented issue is wrong and will undermine the entire solar industry and destroy consumer and investor confidence in both the NSW government and Solar Industry.
Our position is clear, remain vocal with a unified common message: No to retrospective changes regardless of the deal, compromise or compensation won't do. The issue is deeper than a simple financial equation, although this is important. It's about governments honoring contracts and delivering a message that people can trust government and invest into renewable energy in NSW with secure returns. As an industry we continually ask for consistency in government support and legislation.
Barry O'Farrell has attempted to placate the industry and consumers announcing hardship-provisions-for-solar-bonus-scheme  in a press release on Tuesday 24 May. Mr O'Farrell announced that they would continue to move to pass this legislation through parliament before the winter break. He announced that the government would offer compensation for people in genuine hardship and "to make sure people recoup the money they put into purchasing the solar panels" Compensation for the cost of the installation isn't enough, people invested money in solar expecting a return and security, this money could have been invested elsewhere for a similar return. We believe every person who installed solar will suffer financial hardship as a result of this change, people will be $0.20/kWh poorer than before if this legislation is passed.
What can we do?
We believe that a clear consistent message is required and that is: No to retrospective change.
We would encourage you to focus your attention on primarily lobbying the upper house. Due to the balance in power it would appear that only the upper house can stop this legislation being passed. We need to lobby the 4 independents, 2 from the Christian Democrats and 2 from the Shooter and Fishers Party. We also recommend lobbying Catherine Cusack who sits in the upper house for the Liberal government but has expressed major concern to the changes and encourage her to cross the floor on this matter.
You can use our list of key local and upper house parliament contacts, we also have a link to the full contact list of all upper house members. Once on our website, simply click on the email link and copy and paste your letter and then hit send.
We believe along with The Australian Solar Energy Society (AuSES) and the Solar Energy Industries Association (SEIA) that there is a solution that is a win for NSW households and a win for the government without the need for retrospective change. The following letter was sent to all MP's and parties in government by AuSES. View the Smart Solar Strategy here.
May 20, 2011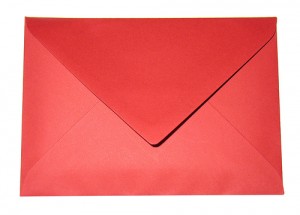 Thank you to everyone that has copied us in on the letters you have sent to the all the members of parliament. We concur with your feelings and sentiment and will stay on top of the situation with regular news feeds to all.
You can review our correspondence here Superior Solar Open letter to NSW Government ministers Solar Bonus Scheme
May 19, 2011
Barry O'Farrell is under pressure!
A Liberal MP (Catherine Cusack) has broken ranks with the New South Wales Government, by describing its decision to slash a solar rebate scheme as unprecedented and repugnant. Solar Spray from NSW Liberal MP (ABC News)
The Clean Energy Council (CEC) has reported that Ms Cusack has urged the Premier to rethink a decision to slash the tariff from 60 cents to 40 cents per kilowatt-hour, something which was not approved by the Coalition's Party Room. O'Farrell faces Solar Bonus Revolt
AuSES Media Release reports growing support to block the retrospective changes in the Upper House.
We recommend all customers take action. This change directly affects customer on the $0.60 scheme but we need all customers to stand in support as together we need to say that the NSW public and the Solar industry can't and won't be treated this way. If they get away with this time who knows what it will be next. If you have not written or contacted someone to have you say we recommend you do it immediately. If you have contacted someone we recommend contacting more people even if you copy the same letter. This legislation could go to parliament as early as next week so we need to act now.
We encourage you to contact both your local members and the upper house independents. Due to the governments overwhelming numbers in the lower house it is unlikely to get stopped there however the upper house is much more balanced and the independent parties can stop this amendment.
We have put together a list of key local and upper house parliament contacts as well as local newspaper contacts on our web site. Review the BIG List here. Simply click on the email link, then copy and paste your letter and hit send.
Join the Solar Energies Industry Association (SEIA) Class Action
Superior Solar has signed up as a business but you will need to sign up as an individual.
Sign the SEIA Solar Petition
Register with Get Up Save Solar Campaign
If you hear of any other ways people can take action be sure to let us know so we can inform others.
We are currently focusing on doing all we can to have this overturned and not have to pursue the class action.
May 17, 2011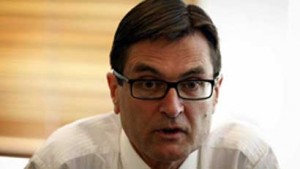 Last Thur (5/5/11) Greg Combet, the Federal Minister for Climate Change and Energy Efficiency announced further changes to the Solar Credits program.
The REC/STC multiplier set to reduce from 5 to 4 from the 1st July will now reduce to 3. This is well in advance of the scheduled reduction. This means that the upfront cost to consumers wishing to buy a solar power system will increase by up to $2400 from this date.
The Solar Credits multiplier from 1 July 2011 will be reduced to three, and to two on 1 July 2012 and then be reduced to one on 1 July 2013.
Read full press release from Greg Combet Minister for Climate Change & Energy Efficiency

Last Friday the NSW government held the first of multiple solar summits, whilst there are still unresolved issues the main points are as follows:
The status of approved applications and all customers who submitted applications before midnight Thursday 28 April 2011 may still be eligible to participate in the scheme subject to the requirements of the current legislation .
The CEC has provided a good model for the government to consider
allow all applications to be processed if they were submitted before the suspension was announced,
permit all customers to receive a 1 for 1 price (net metering) until a new scheme is established (Superior Solar's Current understanding is that there is a net scheme available paying up to $0.06/kWh).
Minister for Energy Chris Hartcher is expected to take the outcomes of the meeting to the Premier & Cabinet "moving with all deliberate speed to get a fair response."
Stage Two of the Solar Summit is scheduled for June 7th and will focus on future programs.
NSW Government Current Solar Scheme Status FAQs
Review the 011210 Solar Credits Media Release – Climate Change Minister  press release.

Superior Solar NSW Solar Bonus Scheme Update
Friday 29th April 2011, Chris Hartcher the minister for Resources and Energy announced that as of midnight 28th April 2011 the government was placing the scheme on hold to all new applications. Chris Hartcher said the former government's scheme was set to cost the government up to $1.9billion. He said that the scheme will be reviewed at stage one of the NSW governments solar summit to be held Friday 6 May 2011. Mr Hartcher announced that it would hold new applications for 2 months.
Derek Woods of Superior Solar said whilst the announcement today was a disappointment and another example of governments boom bust cycle for renewables, the end of the scheme was in site. He said, based on the state's current installation rate, the 300MW installed capacity of the scheme is due to be hit in approximately 3 weeks time, which will see all installations under the scheme come to an end. He encourages the government and power companies to promptly look at the situation and implement a stable long term policy on supporting renewable energy in NSW. With a 2 month hold on applications and the installations under the scheme and looking like it will end in 3 weeks time it leaves the industry with a 5-6 week window of unknown.
We are waiting on clarification of the following two items
The status of approved but not connected applications up until the 300MW cap. This may come from the Clean Energy Council this week or after the summit this Friday 6th May.
The rate the utilities will pay for excess power fed back into the grid for new NET metering connections. When we may expect this information is unknown at this time.
At this point we do not have answers to these questions. We will inform everyone as soon as we have any updates. Please wait until we publish new information before calling our office with any questions.
Read the full 130511 NSW Govt announces closure of solar bonus scheme press release.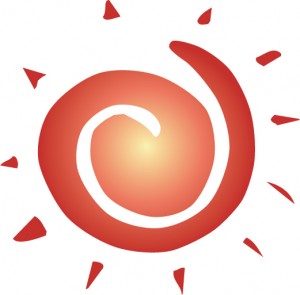 Email or phone your local member and say NO to solar cuts and YES to an immediate 1:1 feed in tariff.
Premier Barry O'Farrell office@premier.nsw.gov.au (02) 9228 5239
Resources and Energy / Minister for Terrigal Chris Hartcher office@hartcher.minister.nsw.gov.au (02) 9228 5289
Gosford Chris Holstein gosford@parliament.nsw.gov.au (02) 4342 4122
Wyong Darren Webber wyong@parliament.nsw.gov.au (02) 4397 1000
The Entrance Chris Spence TheEntrance@parliament.nsw.gov.au (02) 4334 1012
Swansea Garry Edwards swansea@parliament.nsw.gov.au (02) 4972 1133
Lake Macquarie Greg Piper lakemacquarie@parliament.nsw.gov.au (02) 4959 3200
Wallsend Sonia Hornery wallsend@parliament.nsw.gov.au (02) 4950 0955
Newcastle Tim Owen newcastle@parliament.nsw.gov.au (02) 4926 1126
Maitland Robyn Parker Robyn.Parker@parliament.nsw.gov.au (02) 4933 1617
Upper Hunter George Souris upperhunter@parliament.nsw.gov.au (02) 6543 1065
Port Stephens Craig Baumann portstephens@parliament.nsw.gov.au (02) 4987 4455
More Lower House (Legislative Assembly) contacts
Due to the governments overwhelming numbers in the lower house it is unlikely to get stopped there however the upper house is much more balanced so AuSES are encouraging people to contact the upper house independents.
Upper House Contacts
Liberal National Party
Catherine Cusack is breaking ranks so keep up the pressure here.
Catherine Cusack catherine.cusack@parliament.nsw.gov.au
Shooters and Fishers Party
Robert Borsak (S&FP) robert.borsak@parliament.nsw.gov.au
Robert Brown (S&FP) robert.brown@parliament.nsw.gov.au
Christian Democratic Party
Fred Nile (CDP) F.Nile@parliament.nsw.gov.au
Paul Green (CDP) paul.green@parliament.nsw.gov.au
The Greens
The Greens NSW office@nsw.greens.org.au
More Upper House Legislative Council contacts
Newspaper & Media Contacts
Write to the local newspapers:
May 16, 2011
NSW Government does a back flip by retrospectively reducing the gross tariff rate
Rewind back to NSW parliament on 24/11/2009 The Hon Catherine Cusack from the Liberal Party made this comment in her speech in response to the original legislation being introduced. "I put a caveat on that with one important statement: any changes the coalition undertakes will not make existing scheme participants worse off. Certainty is the key. Certainty means that no changes should be retrospective."
How can the NSW public trust any decision or policy that our governments release with blatant examples of retrospective amendments to suit themselves. This has far reaching implications beyond the tortured solar industry dancing to the tune of the ever changing policies of the day.
Mr Alex Wrightson from Superior Solar said "the government continue to incorrectly point the finger at renewable energy driving up the cost of electricity and living. Then in return they turn around and reduce offset incomes from people who have invested in the power infrastructure of this state and in a means to help reduce their own living costs by installing solar power". Superior Solar have customers from all social economics with a range of different sized systems. We have pensioners who have invested just enough solar to cover their energy bills based on $0.60 and now the government are destroying that security these people had.
The way that the solar industry and renewable energy is treated by governments around this country is appalling. Both state and Federal governments continue to bungle scheme after scheme. We ask that they partake in better community and industry communication and develop strategies and policies that are sustainable and secure for this industry.
Review the Solar Power Back Flip – Superior Solar Press Release.
May 15, 2011
The NSW Government has made an announcement on Friday 13th May clarifying some aspects of the suspension of the Solar Bonus Scheme(SBS).
Minister for Energy Chris Hartcher announced the following:
Applications received prior to the 29 April 2011 but yet to be connected to the Scheme will be progressed and considered under the eligibility criteria. The Clean Energy Council is seeking confirmation that the criteria is the same as it was before April 28.
Customers eligible for the 60 cent tariff will see their tariff rate reduced to 40 cents from 1 July 2011 for the remainder of the Scheme. Customers eligible for the 20 cent tariff will see no change.
The Government has now permanently closed the Scheme to new applicants effective midnight 28 April 2011 and will introduce legislation to Parliament as soon as possible to support these changes.
The Solar Summit Stage Two will be held in June and will examine options to establish a long-term and sustainable future for the NSW solar industry and responsible energy policy.
Review the full 130511 NSW Govt announces closure of solar bonus scheme
We understand that there will be a great deal of confusion and shock at the reduction of pre-existing customers on the 60 cent tariff. We ourselves are confused as Liberal have done a complete back flip as to their stance on this.
In NSW parliament on 24/11/2009 The Hon Catherine Cusack from the Liberal Party made this comment in her speech in response to the original legislation being introduced. "I put a caveat on that with one important statement: any changes the coalition undertakes will not make existing scheme participants worse off. Certainty is the key. Certainty means that no changes should be retrospective." You can view view the full Electricty Supply Amendment (Solar Bonus Scheme) Bill 2009 
We are endeavoring to review any options that maybe available in this regard and will lobby the Clean Energy Council to voice our concerns.
At this point in time please allow us to utilise our time effectively and resist calling our office. We again will continue to update everyone as soon as new information comes to hand.
If you have any questions or would like to voice your concerns or view we ask that you contact the NSW Energy Information Line             1300 136 888       and Minister for Energy Chris Hartcher email office@hartcher.minister.nsw.gov.au
For those who would like to take their message to the streets the Australian Solar Energy Society will be holding a public rally on Wed 18/5/2011 at 11:30am outside Customs House in Circular Quay, for more information on the rally please visit www.auses.org.au/solar-crisis-rally
May 10, 2011
The Conergy SolarGiant II is a German made ground mount framing system, specially designed for use in large photovoltaic systems in open areas. All components are made from aluminum and stainless steel. The high corrosion resistance guarantees a long service life and makes the components completely recyclable.


Positioned for maximum sunlight the site was extensively prepared prior to frame construction including excavation, retaining and concrete peering.


The installation was completed by a team of 7 installers over a period of 2 days.


Two frames were erected to support the 10kW solar power system. Each frame supports a 30 panel or 5kW system, with an expected to output of 40kW per day earning approximately $2500 per quarter.


*Privacy Guaranteed, Unsubscribe Anytime.